Gone was the Nike swish from his bandana and the RF logo that usually appears on his jacket was also missing.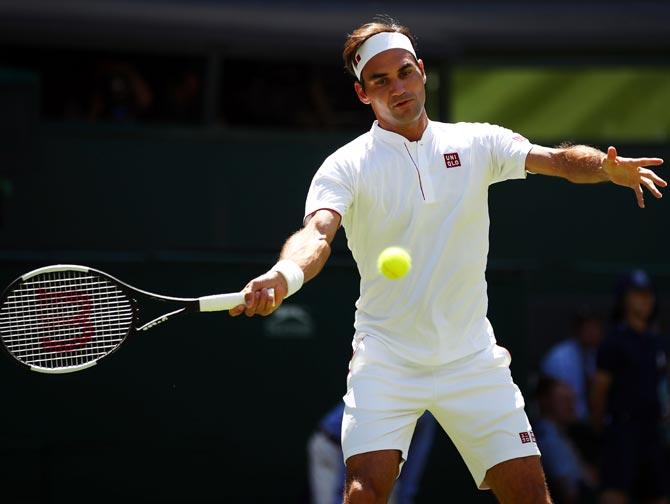 Roger Federer caused a stir when he began his quest for a ninth Wimbledon title with a new logo on his chest but everything else looked familiar as he crushed Dusan Lajovic 6-1, 6-3, 6-4 in glorious Centre Court sunshine on Monday.
The 36-year-old's whites were missing the usual swish and the familiar RF emblem were gone after the 20-times Grand Slam champion ditched long-term kit supplier Nike in favour of Japan's Uniqlo brand.

The top seed's new sponsor only got one hour 19 minutes of airtime as Federer began in stunning fashion - dashing off the first set in 20 minutes - and never looking remotely troubled as he sauntered into the second round.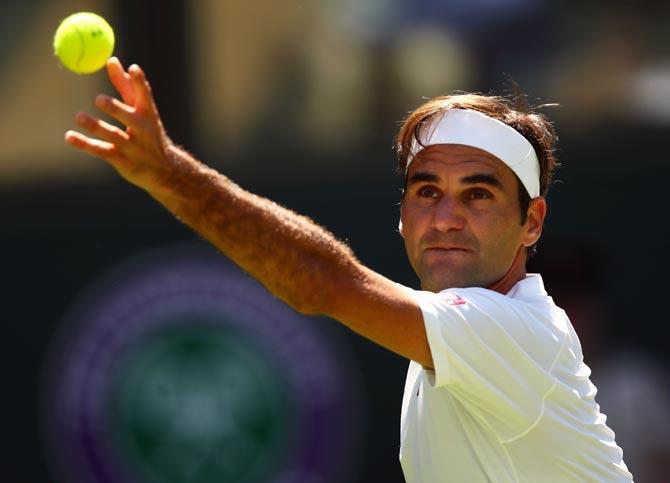 Lajovic shook off his early nerves to at least give Federer some practice in the second and third sets but the Serbian could do no better than last year when he also suffered a straight-sets defeat by the Swiss, that time in the second round.

Federer, contesting his 20th consecutive Wimbledon, is bidding to become only the second player to win nine singles titles on the London lawns after Martina Navratilova.

"I felt very good from the start which is nice," Federer, who has now one 24 consecutive sets at the All England Club after blazing to the title last year without dropping one, said on court.

"Felt at home right away. Got the early break in each set and I was able to bring it home.