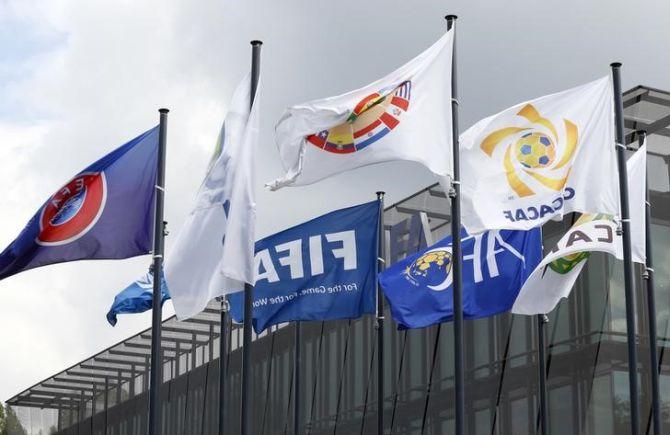 Flags are pictured in front of the headquarters of soccer's international governing body FIFA in Zurich. Photograph: Ruben Sprich/Reuters
FIFA officials, including current FIFA vice-president and executive committee member Jeffrey Webb, were arrested by Swiss authorities on Wednesday and detained pending extradition to the United States.
The arrests were made shortly after dawn at a Zurich hotel where officials are staying ahead of this week's FIFA presidential election.
FIFA president Sepp Blatter was not among those arrested or charged, according to Swiss and US justice officials.
"The bribery suspects - representatives of sports media and sports promotion firms - are alleged to have been involved in schemes to make payments to the soccer functionaries - delegates of FIFA ... and other functionaries of FIFA sub-organisations - totalling more than $100 million," read a statement from the Swiss justice ministry.
"In return, it is believed that they received media, marketing, and sponsorship rights in connection with soccer tournaments in Latin America," it added.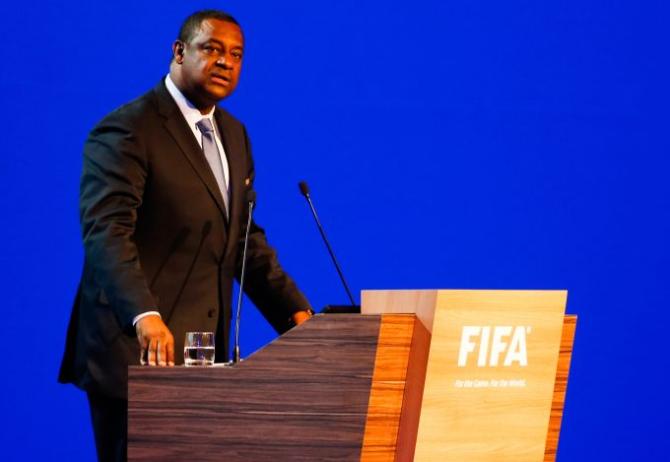 Jeffrey Webb. Photograph: Alexandre Schneider/Getty Images
Here are brief biographies of the nine current and former FIFA officials indicted for racketeering, conspiracy and corruption.
Jeffrey Webb (Cayman Islands)
Age: 50
FIFA Vice President
President of Confederation of North, Central America and Caribbean Association Football (CONCACAF) (since 2012)
Chairman of the FIFA Anti-Racism and Discrimination Task Force
President of Cayman Islands Football Association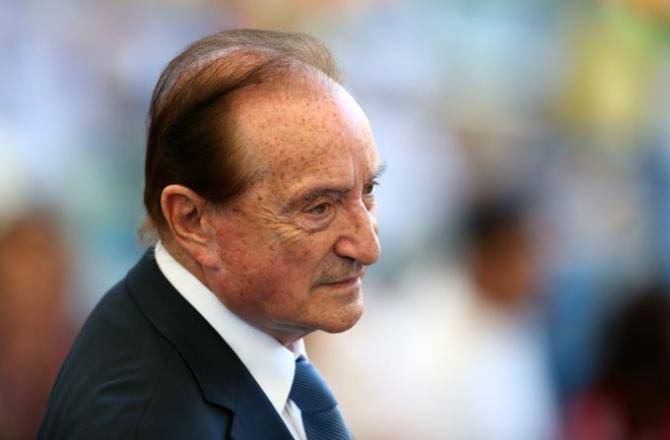 Eugenio Figuerdo. Photograph: Robert Cianflone/Getty Images
Eugenio Figueredo (Uruguay)
Age: 83
FIFA Vice President
Former President of South American Football Confederation (CONMEBOL) (2013-14)
Former President of Uruguayan Football Association (1997-2006)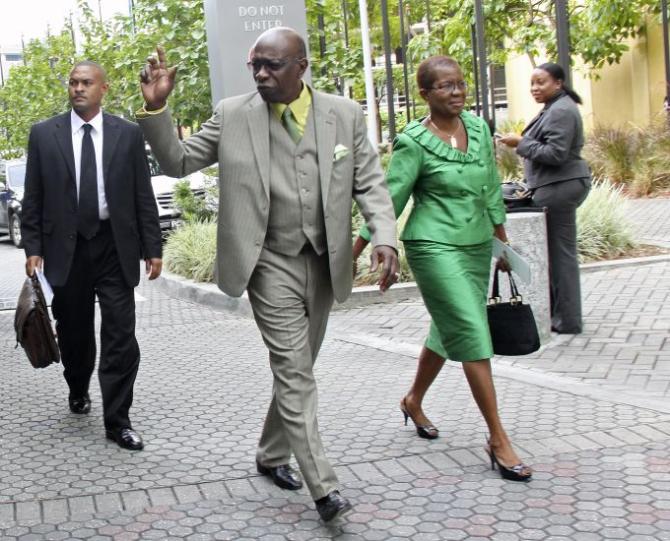 Jack Warner. Photograph: Kristian De Silva/Reuters
Jack Warner (Trinidad and Tobago)
Age: 72
Minister of National Security, Trinidad and Tobago
Former President of CONCACAF (1990-2011)
Former FIFA Vice President (to 2011)
Former President of the Caribbean Football Union (1990-2011)
* Resigned from all football posts on June 11, 2011, bringing an end to FIFA Ethics Committee procedures against him.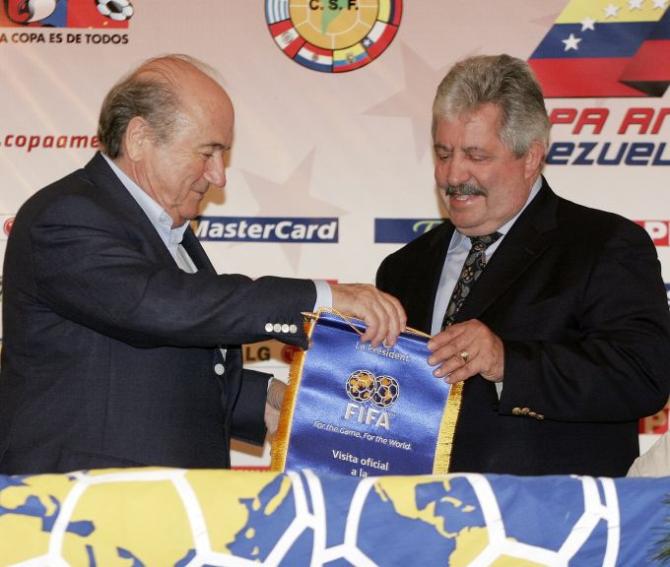 Sepp Blatter wit Rafael Esquivel. Photograph:

Jorge Adorno

/Reuters
Rafael Esquivel (Venezuela)
Age: 68
President of Venezuelan Football Federation (Since 1987)
Member of FIFA's Disciplinary Committee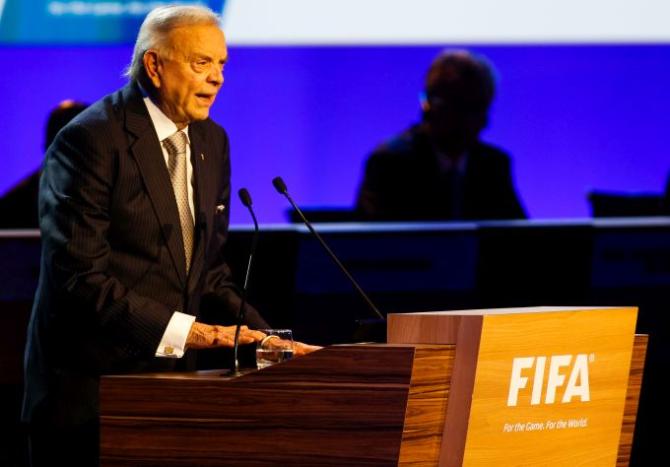 Jose Maria Marin. Photograph: Alexandre Schneider/Getty Images
Jose Maria Marin
Age: 83
Former President of the Brazilian Football Confederation (CBF) (2012-2015)
President of Local Organising Committee for 2014 World Cup
Former Governor of Sao Paulo State (1982-1983)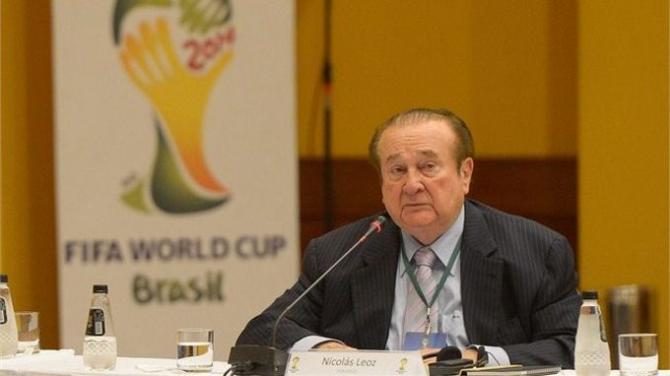 Nicolas Leoz. Photograph: FIFA.com
Nicolas Leoz (Paraguay)
Age: 86
Former President of CONMEBOL (1986-2013)
Former member of FIFA's executive committee (1998-2013)
Twice former President of Paraguayan Football Association
* Retired from all football posts for "health and personal reasons" in April 2013.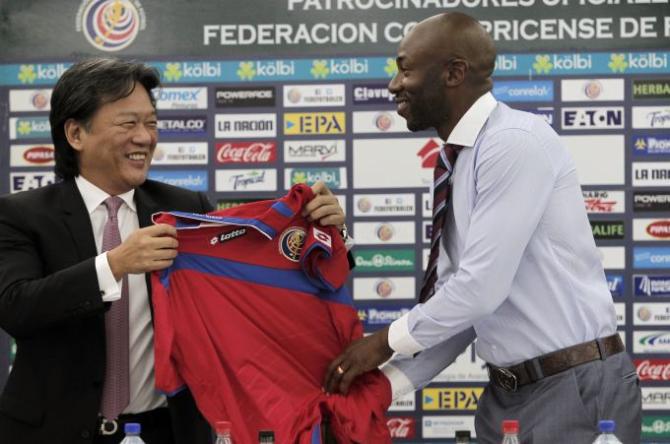 Eduardo Li. Photograph: Juan Carlos Ulate/Reuters
Eduardo Li (Costa Rica)
President of Costa Rican Football Federation
Special advisor to the Organising Committee for the FIFA U-20 and U-17 Women's World Cups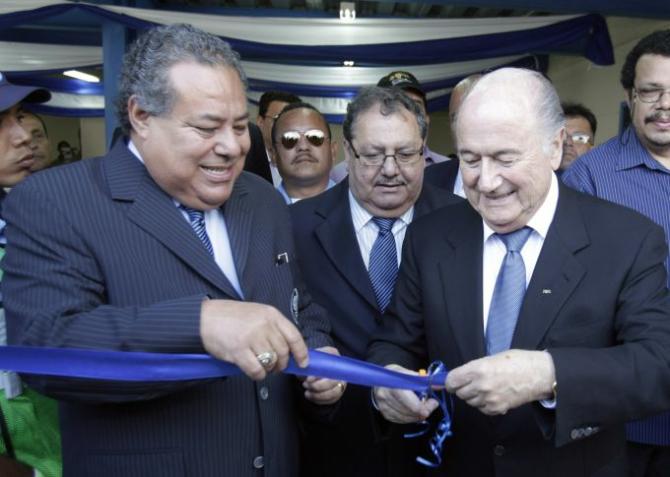 Sepp Blatter wit Julio Rocha. Photograph: Oswaldo Rivas/Reuters
Julio Rocha (Nicaragua)
Former President of Nicaraguan Football Federation (1990-2014)
Elected to CONCACAF Hall of Fame in 2009
FIFA Development Officer
Costas Takkas (Cayman Islands)
Former General Secretary the Cayman Islands Football Association