Joe Frazier, the former heavyweight champion who earned boxing immortality with three epic battles against Muhammad Ali, died on Monday at age 67.
* Born Jan. 12, 1944, in Beaufort, South Carolina.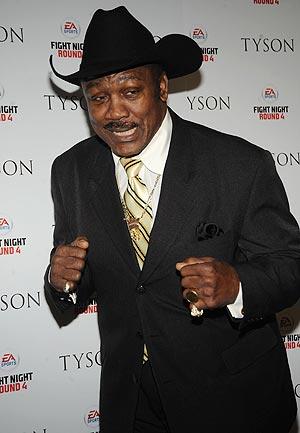 * Won the Olympic heavyweight boxing gold medal for the United States in 1964 in Tokyo.
* Won the world heavyweight title in 1970 after knocking out champion Jimmy Ellis.
* Hands Muhammad Ali the first defeat of his pro career on March 8, 1971, winning a 15-round bout at New York's Madison Square Garden billed as "The Fight of the Century."
* Lost his title in 1973 to hard-hitting George Foreman.
* Frazier loses second fight with Ali, again at Madison Square Garden, in a 12-round decision on Jan. 28, 1974.
* In one of the most famous sporting events of the 20th century, Frazier lost to Ali in a brutal encounter in the Philippines known as "The Thrilla in Manila" on a technical knockout when trainer Eddie Futch would not allow Frazier to fight the 15th round.
* Inducted into International Boxing Hall of Fame in 1990.
* Frazier retired in 1976 before staging an unsuccessful return in 1981.
* Career record of 32-4-1 with 27 knockouts.