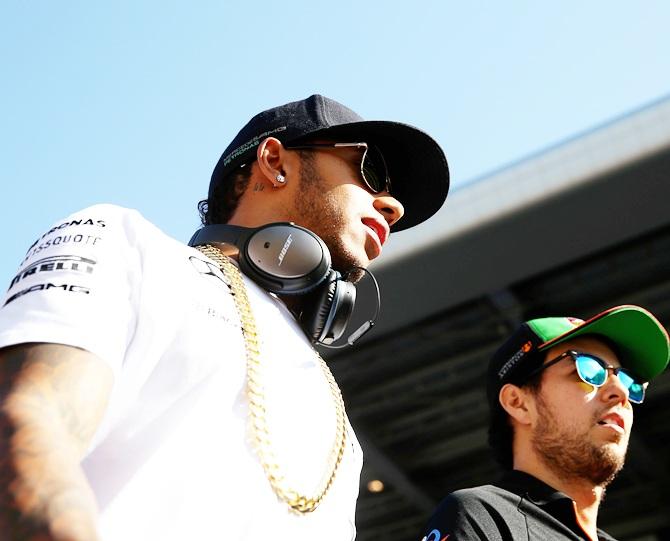 Lewis Hamilton slammed Red Bull motorsport adviser Helmut Marko on Thursday for "completely unacceptable" comments blaming Mexican Formula One driver Sergio Perez's fluctuating form on his ethnicity.
Perez told reporters separately at the Singapore Grand Prix that he had accepted a personal apology from the 80-year-old Austrian, an influential member of his dominant Formula One team's leadership.
Marko publicly apologised last week for the offensive comments made after the Italian Grand Prix at Monza, which Red Bull won one-two with Max Verstappen celebrating his 10th victory in a row.
Mercedes driver and seven times world champion Hamilton told reporters Marko's words were "not something that you just apologise (for) and it's all OK".
"To have leaders and people in his position making comments like this is not good for us moving forwards," said the 38-year-old Briton.
"I think it just highlights, firstly, the work that still needs to be done.
"There are a lot of people in the background that really are trying to combat these sorts of things but it's hard to manoeuvre if there are people in the top that have those sort of mindsets, that just stop us from progressing."
Marko had spoken initially about Perez on Red Bull's Servus television station, his comments making headlines across the internet with Mexican Grand Prix organisers also issuing a statement of support for their driver.
"I got an apology from him, a direct apology, which to me was the most important one," Perez told reporters.
"I know him, and I know that he doesn't mean it that way as well. That to me is what matters," added the 33-year-old, who joined Red Bull in 2021 and has won two races so far this season.
"When you have a personal relationship with someone, it's a feeling that you've got to have and to me that's the most important one."
Perez, the winner in Singapore last year, is 145 points behind Verstappen after 14 of 22 races with Red Bull winning every round so far.