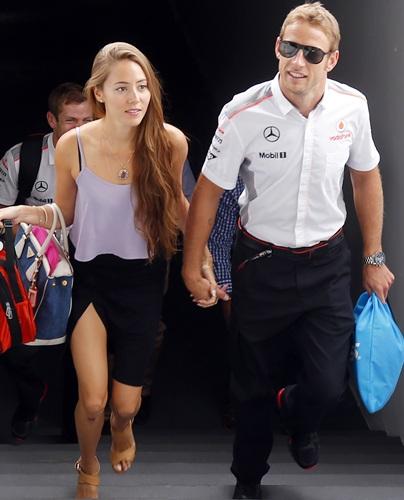 IMAGE: McLaren Formula One driver Jenson Button of Britain and his wife, Japanese-Argentine model Jessica Michibata. Photographs: Laszlo Balogh/Reuters
Formula One star Jenson Button has confirmed that he and his model wife Jessica Michibata have decided to split up after just one year of marriage.
The 2009 world champion's spokesman said that the pair have decided to go their separate ways amicably.
A source close to the British driver has since told The Mirror that the couple actually split some time ago, but only decided to make the breakup permanent after drifting further apart since the summer.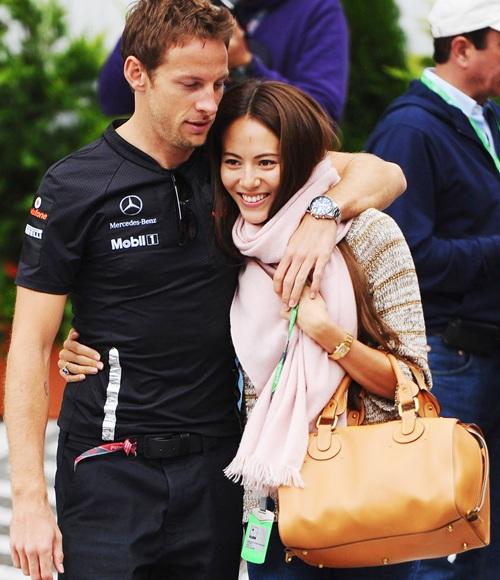 IMAGE: Jenson Button of Great Britain and McLaren with Jessica Michibata. Photographs: Lars Baron/Getty Images
The 35-year-old and the fashion model, 31, first met in 2008 in a hotel in Tokyo and began dating eight months later.
Their relationship experienced ups and downs and they split for a short time in 2011 before the McLaren star proposed on Valentine's Day 2014.
Button had tied the knot with his Japanese-Argentine model last year in Hawaii. The pair grabbed the headline across the world in August when they were burgled in their sleep while on holiday in the south of France.