Lewis Hamilton became Britain's first four-time Formula One world champion at the Mexican Grand Prix on Sunday.
The following details the Mercedes driver's career in numbers: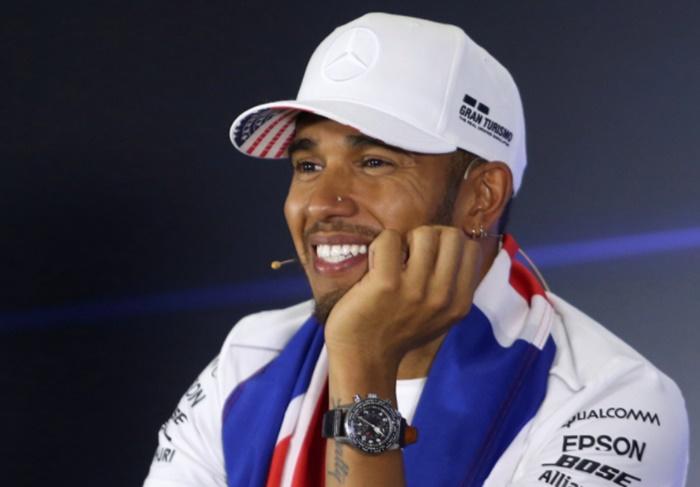 IMAGE: Lewis Hamilton smiles in a news conference after winning the World Championship. Photograph: Edgard Garrido/Reuters
1 - Hamilton's first race was in Australia on March 18, 2007, with McLaren. He finished third.
4 - The number of titles won. In 2008 with McLaren and 2014, 2015 and 2017 with Mercedes.
9 - Hamilton has won nine grands prix so far this season.
11 - Most wins in a single season (in 2014)
16 - Successive podium finishes (2014/15)
22 - Hamilton's age when he made his debut.
23 - Hamilton became the youngest ever world champion at 23 years and 301 days in 2008. That record is now held by Sebastian Vettel, who won the 2010 title aged 23 and 134 days.
40 - Hamilton has won 40 races with Mercedes since he joined them in 2013.
44 - The number on Hamilton's car, which he has used since his junior career.
62 - The number of wins Hamilton has racked up so far, more than any driver apart from Michael Schumacher (91). The first win was in Canada in June 2007.
72 - The all-time record number of pole positions Hamilton has achieved. His first pole came at the 2007 Canadian Grand Prix.
116 - Hamilton has finished on the podium 116 times.
117 - The record number of front row starts he has made.
206 - Races started. Hamilton is the only driver to have won at least one race in every season he has competed.