News of all that's transpired on and off the football field.
Serie A criticised for anti-racism artwork featuring apes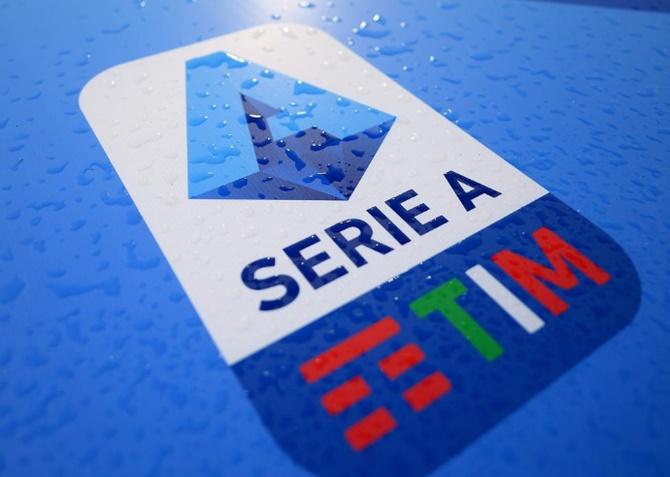 Italy's top-flight Serie A soccer league launched a new anti-racism campaign on Monday by presenting artwork featuring three side-by-side paintings of apes but the move has been described by campaign group Fare as a sick joke.
The league said the paintings by Italian artist Simone Fugazzotto would be exhibited permanently at the entrance to its main hall "to underline the commitment of the world of football against all forms of discrimination."
It said the artwork "aims to spread the values of integration, multiculturalism and brotherhood".
The paintings drew an angry backlash on social media from outside Italy, although there was little reaction inside the country itself.
"These creations are an outrage, they will be counter-productive and continue the dehumanisation of people of African heritage," said anti-racism group Fare. "It is difficult to see what Serie A was thinking, who did they consult?
"Once again Italian football leaves the world speechless. In a country in which the authorities fail to deal with racism week after week #SerieA have launched a campaign that looks like a sick joke."
Milan-born Fugazzotto, described as being "known for his disruptive works", is famous in Italy and almost all his art involves drawings of chimpanzees.
He said he got the idea for the paintings after Napoli's Senegalese defender Kalidou Koulibaly suffered racist insults during a match at Inter Milan last season.
"I got so angry that... I got an idea. Why not stop censoring the word monkey in football but turn the concept around and say instead that in the end we're all apes?," he said.
"Because if we are human beings, monkeys, reincarnated souls, energy or aliens who cares. The important thing is to hear a concept of equality and brotherhood."
Italian football has been plagued by racism with Inter Milan Belgium forward Romelu Lukaku and Brescia's Italian striker Mario Balotelli having been subjected to racist insults from rival fans during matches this season.
A veteran Italian pundit was dropped from a Sunday night round table programme after suggesting Lukaku could only be stopped by giving him bananas to eat, while Brescia's president said Balotelli's problem was that he was "black" and he was "trying to get whiter".
Both men said their comments were not intended to be taken seriously.
Earlier this month, Italian sports daily Corriere dello Sport used the headline 'Black Friday' along with a picture of Lukaku and AS Roma's England defender Chris Smalling to preview last Friday's match between their clubs in Milan.
Despite a wave of criticism, the newspaper stood by the headline.
Real and Barca braced for unusual security steps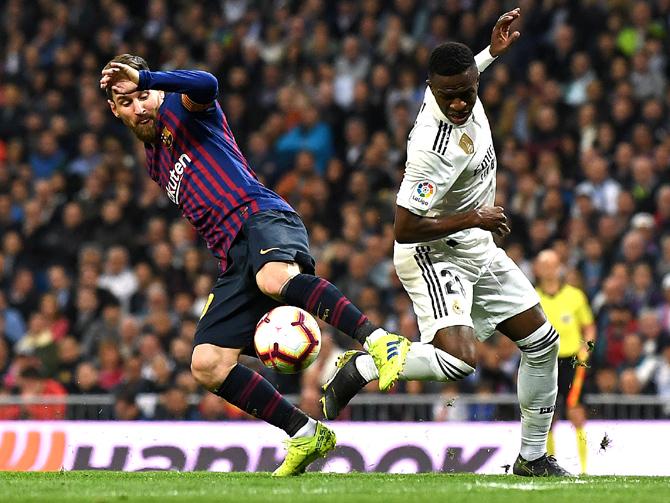 Real Madrid and Barcelona may find it easier to get themselves psyched up for their rescheduled 'Clasico' La Liga clash on Wednesday, because both sides will spend the hours before the match cooped up in the same hotel.

To minimise the disruption from Catalan independence protests planned for the afternoon, the police have recommended that the two teams stay in the same hotel in the hours ahead of the match and then make the short journey to the Camp Nou at the same time.

"We have been told to travel together and that's what we will do," said Real Madrid coach Zinedine Zidane.

"I don't know if that is giving in (to the protesters). It's something different and we just have to follow the rules. We don't need to do any more explaining. The important thing is that the game is going ahead and that's that."

The protest, taking place in several areas around the stadium four hours before kickoff, has been called by Democratic Tsunami, the group who organised disruptive actions in October in response to the jailing of Catalan independence leaders.

Those protests led league organisers to postpone the Barca-Real match planned for Oct. 26, and when Wednesday's demonstration was announced it led to fears that the match might have to be called off again.

But authorities have promised the game will go ahead and Democratic Tsunami, which says 25,000 people will attend the protest, say they do not want to disrupt the match and only wish to call for dialogue between the Spanish and Catalan authorities.

Despite the emphasis on security ahead of the game, Zidane said he is only worried about the match, which is perfectly poised: Champions Barca lead the standings but are locked on 35 points with second-placed Real.

"We have to put all our energy on the pitch and believe the game will go ahead. We could be talking about what is going to happen outside the match all week, but the reality is we're going to play a game tomorrow," added the French coach.

"We are prepared to play and that's what we want to do. The majority of people just want to see a football match."

Zidane will be without his joint-record signing Eden Hazard as well as veteran defender Marcelo.
AIFF investigates referee for alleged racist comments
India's soccer governing body (AIFF) said on Tuesday it has launched an investigation into allegations a Saudi Arabian referee made racist remarks about Mumbai City FC's Gabonese forward Serge Kevyn.
The Mumbai side allege Turki Mohammed Al Khudayr made the remarks about Kevyn, who has represented Gabon eight times, in Sunday's Indian Super League (ISL) match against Bengaluru FC, the AIFF said in a statement.
"The All India Football Federation follows a zero toleration policy against racism and the complaint has been forwarded to the disciplinary committee to investigate into the matter and take appropriate action if found guilty," it said.
The clubs did not wish to comment on the matter.
Mumbai are sixth in the 10-team ISL and scored the winner in injury time for a 3-2 away victory in Sunday's match.
Last month the owners of Premier League champions Manchester City agreed to buy 65 per cent of Mumbai City FC, expanding their global stable of clubs to eight in countries from China to Japan to the United States.
The ISL is promoted by billionaire Mukesh Ambani's Reliance Industries and TV network Star India, which is owned by Walt Disney.