News of all that's transpired on and off the football field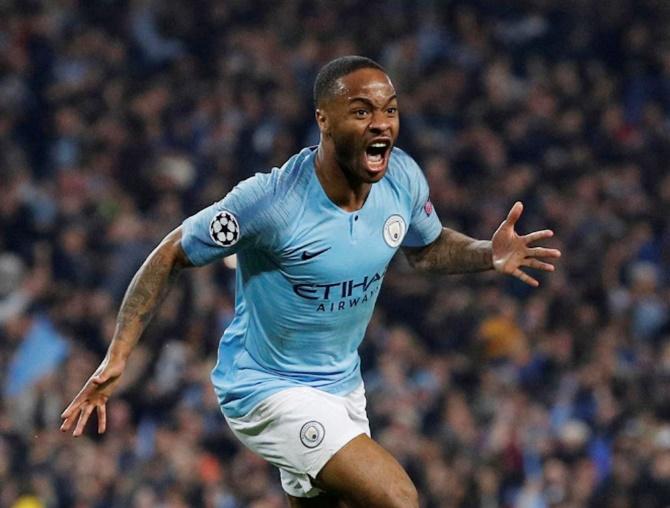 Ahead of the Euro 2020 qualifying match against England, Kosovo coach Bernard Challandes joked about breaking midfielder Raheem Sterling's leg to stop him from scoring goals in the match.
"How to stop Sterling? Maybe we break his leg, but it's not our style. We are too nice. But we have a good team, as we have shown in this qualification campaign," Goal.com quoted Challandes as saying.
"The bad news for us is that Sterling will play. He is one of the best in the world in his position. But Rashford is great, Kane, Abraham -- England have a lot of great players. Whether we play against Sterling or not, we have to play a superb match. We are not dealing with individuals but with the team as a whole, so we will be preparing for England," he added.
Sterling will be returning to England's team after facing a one-match suspension over his clash with teammate Joe Gomez during the training ground session ahead of Thursday's match against Montenegro.
He had scored a goal and created three more chances during England and Kosovo's earlier clash at St Mary's Stadium.
England had defeated Montenegro 7-0 on Thursday and as a result, sealed their place for the next year's Euro Cup. The team is at the top of Group A will 18 points from seven matches in the qualifying tournament.
"England has tremendous offensive potential, scoring many goals and winning 7-0, 6-0 and 5-0. For us, it is a challenge, an incredible challenge. As a coach, I can enjoy this game but, of course, I am a little bit scared," Challandes said.
Kosovo and England will clash against each other in the qualifying tournament later on Sunday at Pristina City Stadium.
Germany not among top favourites for Euro: Kroos
After sealing their berth for next year's Euro Cup, Germany's midfielder Toni Kroos has said that the side is not among the top favourites for the upcoming tournament.
Germany sealed their place for the next year's tournament after defeating Belarus 4-0 on Saturday. With this win, the side qualified for a record 13th successive Euro Cup.
"We are still lacking a little bit of experience, but certain procedures are working better and better. We will know where we stand shortly before the tournament. Currently, I would not count us amongst the top favourites. But that doesn't always mean anything," Uefa.com quoted Kroos as saying.
Germany's coach Joachim Loew said that he is satisfied as of now as the side managed to qualify for the tournament.
"We have reached our goal; the team has played well. We have seen good movements and play. Sure, not everything was perfect, but as a bottom line, I am pleased with what I saw," Loew said.
In the match between Germany and Belarus, Matthias Ginter opened the scoring for Germany and after that, Leon Goretzka registered the goal to take the side 2-0 ahead.
Kroos also scored a brace as he netted goals in the 55th and 83rd minute to allow Germany to record a comprehensive 4-0 victory.
So far, 16 teams have qualified for the next year's tournament -- Austria, Belgium, Croatia, Czech Republic, England, Finland, France, Germany, Italy, Netherlands, Poland, Russia, Spain, Sweden, Turkey, Ukraine.
The Euro Championships is scheduled to be played from June 12- July 12, 2020, and it will be played in 12 different cities.
Portugal is the defending champions, beating France in the final in 2016.