News of all that's transpired on and off the football field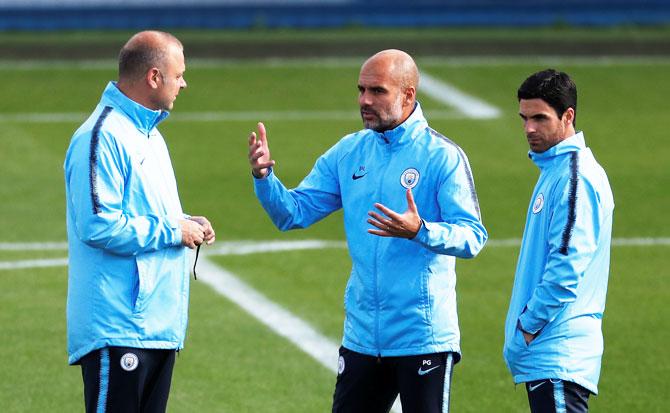 Manchester City manager Pep Guardiola said on Friday he had received no approach from other clubs for assistant Mikel Arteta and tipped him as a possible future successor at the Premier League champions.
The 37-year-old Spaniard has been linked to his former club Arsenal, who sacked Unai Emery last month, as well as Everton, for whom he also played and who dismissed Marco Silva on Thursday.
Guardiola told reporters ahead of Saturday's home derby against Manchester United that he had not spoken to Arteta about it but wanted him to stay.
"I'm not a guy that puts a gun to the heads of my staff or players and says what they have to do," he told Sky Sports television separately.
"We are human beings and everyone has dreams and desires.
"Hopefully he can stay this season and the next one -- as long as possible in this club. That would be my dream, but Mikel has his own life and I will never say what he has to do."
Chelsea cleared to make signings in January transfer window
Champions League contenders Chelsea have been cleared to sign players in the January transfer window after the Court of Arbitration for Sport (CAS) on Friday halved a transfer ban imposed on the Premier League club last February.
CAS said in a statement that it had also halved Chelsea's fine to 300,000 Swiss francs (£234,483).
The West London side, last season's Europa League winners, had been handed a two-window ban by world soccer's governing body FIFA for breaching rules on the international transfer and registration of players under 18.
Chelsea served one window of the ban in the close season.
In a statement here released by the club later on Friday, Chelsea said they were grateful to CAS "for the diligent approach that it gave this matter".
But they criticised FIFA's handling of the case, saying they were treated differently to Premier League rivals Manchester City "for reasons that make absolutely no sense to Chelsea".
The club statement added: "Chelsea respects the importance of the work undertaken by FIFA in relation to the protection of minors and has fully cooperated with FIFA throughout its investigation."
However, if FIFA continues to impose inconsistent and unequal sanctions on clubs then it will not only undermine the very purpose of the regulations, but it will also bring into doubt the game's confidence in FIFA being able to appropriately regulate this important area."
Chelsea boss Frank Lampard, who has led the club to fourth in the standings this season with academy players featuring heavily in his lineups, welcomed the CAS decision as it gives the club clarity ahead of the January transfer window.
Chelsea had filed an appeal with CAS in June.
FIFA had declared Chelsea in breach of article 19 of the regulations in the case of 29 minor players after a lengthy investigation into the registration of players at academy level.
FIFA said Chelsea had also breached an article in connection with agreements it concluded concerning minors and which allowed it to influence other clubs in transfer matters.
However, CAS said the breach involved "a significantly smaller number of players.
"The Sole Arbitrator found that CFC (Chelsea) did violate Articles 19.1 (related to the international transfer of minors) and 19.3 (related to the first registration of minors) of the RSTP (Regulations on the Status and Transfer of Players)," the statement said.
It added, though, that the arbitrator found only "about a third of the violations" declared by FIFA.
"In addition, the violations of other RSTP rules were found to be less serious than those attributed to Chelsea FC by FIFA," the statement added.
Watford name Pearson as head coach until end of season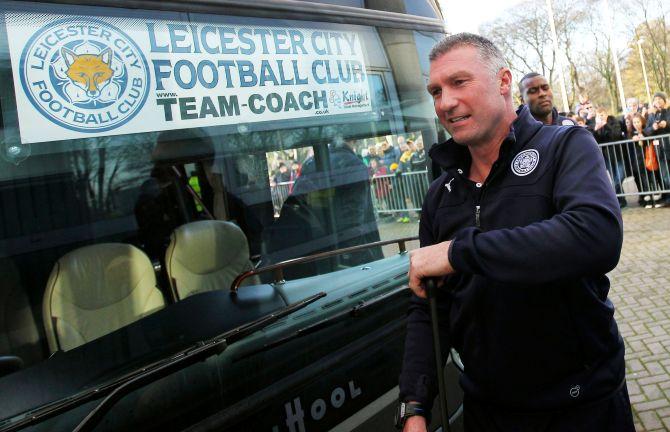 Watford have appointed Nigel Pearson as their new head coach until the end of the season to replace the sacked Quique Sanchez Flores, the struggling Premier League club said on Friday.
Former Leicester City manager Pearson is the Hornets' third manager this season after Flores was dismissed on Sunday and his predecessor Javi Gracia was fired in September.
Watford are bottom of the 20-team standings, seven points adrift of the safety zone with eight points after 15 matches.
"The Hornets are pleased to confirm the appointment of Nigel Pearson as Head Coach on a contract that runs initially until the end of this season," said Watford's statement.
Pearson, 56, will start the job after the weekend, with under 23s coach Hayden Mullins remaining in interim charge of the team for Saturday's league game at home to Crystal Palace.
Pearson's last job in England's top flight was with Leicester, who he led into the Premier League in 2014 and successfully steered to safety the following season, overseeing a remarkable run of seven wins in their last nine games.
He was sacked by Leicester in June 2015 after a breakdown in his relationship with the board, who expelled his son James and two other youth players after newspaper allegations that they appeared in a racist sex tape on a post-season tour in Thailand.
The three players apologised for their behaviour.
Pearson was appointed by Derby County in September 2016 but left the role less than two weeks later by mutual consent.
His last job was with Belgian second-tier side Oud-Heverlee Leuven, who sacked him in February.
"Nigel is an impressive coach and comes with all of the experience and success we believe can have a very positive impact on our season," Watford Chairman & CEO Scott Duxbury said on the club's official website.
"It's been a pleasure spending time listening to the passion with which he talks about the game. His enthusiasm, organisation and motivation will I'm certain prove essential in driving the team forwards and upwards over the coming weeks and months."
Qatar's Education City Stadium not to host Club World Cup games: FIFA
Qatar's Education City Stadium will not host matches during the FIFA Club World Cup this month after the official opening of the venue was postponed until early 2020, soccer's world governing body said on Saturday.
FIFA said the construction of the stadium was complete and the venue was operational but the necessary certification processes took longer than expected and the stadium was unable to host test events at full capacity prior to the tournament.
The Education City Stadium was due to host three games in the Dec. 11-21 event, including a semi-final involving European champions Liverpool on Dec. 18 as well as the third-place playoff and the final.
The 45,416 capacity Khalifa International Stadium -- the home of Qatar's national team -- will now host those matches.
"The priority is to ensure an enjoyable experience for all fans so it was decided to open the (Education City) stadium at a later date," FIFA said in a statement https://sc.qa/en/news/khalifa-international-stadium-to-host-fifa-club-world-cup-final
Once it is officially opened next year, the Education City Stadium will become the third tournament‐ready venue ahead of the 2022 World Cup hosted by Qatar.
The stadium is scheduled to host games up to and including the quarter-finals.
The Club World Cup currently consists of seven teams and is held every December. Qatar will stage the final two editions in its existing format as test events for the World Cup.
The tournament will be expanded to 24 teams from 2021, with China named hosts of the inaugural edition.