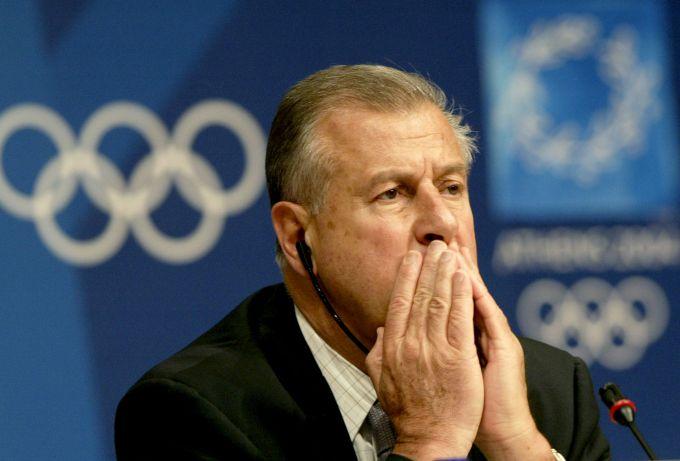 Francois Carrard

. Photograph:

John Kolesidis

/Reuters
Scandal-plagued FIFA have turned to the man who helped the International Olympic Committee (IOC) out of their corruption crisis, appointing Swiss Francois Carrard as chairman of their reform committee.
The 77-year-old is the former director general of the IOC and was commissioner of the Olympic body's reform commission following the vote for the 2002 Winter Olympics, won by Salt Lake City.
The new FIFA committee was originally announced as a 'task force' of 11 members but has been expanded to 15 with Carrard, two members from each of the six continental football confederations plus two members to be appointed by FIFA's commercial partners.
FIFA's corruption troubles came to a head in May when U.S. prosecutors indicted nine soccer officials, most of whom had FIFA positions, and five marketing and broadcasting company executives over a range of alleged offences, including fraud, money-laundering and racketeering.
"I think this is a very big crisis, it is somehow comparable to what I experienced with the IOC," Carrard told reporters on a conference call.
"There are accusations of corruption against certain leaders, there are structural reforms which are badly needed. There is the interference of the political world, of the sponsors who are very unhappy, we had similar situations with the IOC at the time. And there is the interference of the justice... it is a very, very serious crisis," he said.
Those named to the committee included Gianni Infantino, secretary general of European soccer's governing body UEFA, and Alasdair Bell, UEFA's legal director.
Asia's representatives were Sheikh Ahmad Al-Fahad Al-Ahmed Al-Sabah from Kuwait, a member of FIFA's executive committee, and Australia's Kevan Gospar, former vice-president of the IOC.
North America will be represented by U.S. lawyer Samir Gandhi, of the Sidley Austin law firm in New York City and Victor Montagliani, president of the Canadian Soccer Association.
The African Football Confederation (CAF) nominated Hani Abo Rida of Egypt and Constant Omari from the Democratic Republic of Congo -- both are members of the FIFA executive committee.
Domenico Scala, independent chair of FIFA's Audit and Compliance Committee, has already formulated a series of reform proposals, including term limits and salary disclosure along with enhanced integrity checks, which will be on the committee's agenda.
Carrard said he would also appoint a five-person advisory board and said he hoped to hold the first meeting of the committee by mid-September.
FIFA said in a statement: "Over the next six months, the committee will develop a package of reform proposals that will be put before the extraordinary elective Congress due to take place in Zurich on 26 February 2016. The work of the committee will build on the reform work FIFA has undertaken since 2011."