Tennis great Chris Evert has hit out at her former fiance Jimmy Connors for hinting that their relationship ended in the 1970s after she had an abortion against his wishes.
"In his book, Jimmy Connors has written about a time in our relationship that was very personal and emotionally painful," Evert said in a statement released to Reuters on Saturday through her agent Lawrence Frankopan at StarWing Sports.
"I am extremely disappointed that he used the book to misrepresent a private matter that took place 40 years ago and made it public, without my knowledge. I hope everyone can understand that I have no further comment."
Evert, who won 18 Grand Slam titles, and eight-times major champion Connors were the golden couple of tennis when they dated during the 1970s. Both won the Wimbledon singles titles in 1974 and were due to get married later that year.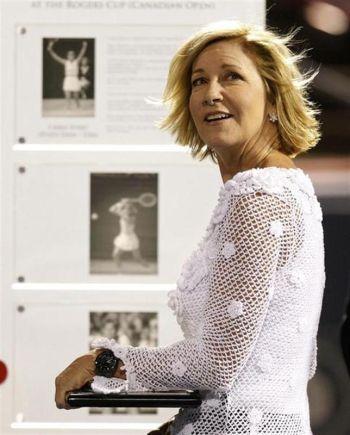 When they called off their wedding, little was known about the reasons behind it.
However, Connors shed light on the issues that led to the breakdown of their relationship in his memoir "The Outsider", extracts of which were quoted in the American media this week.
"An issue had arisen as a result of youthful passion, and a decision had to be made as a couple. Chrissie called to say she was coming out to LA to take care of the 'issue'," Connors wrote in his book.
"I was perfectly happy to let nature take its course and accept responsibility for what was to come."
Evert, raised a Catholic, was 19 at the time.
Connors added in his book: "Chrissie, however, had already made up her mind that the timing was bad and too much was riding on her future. She asked me to handle the details.
He wrote that his response was: "'Well, thanks for letting me know. Since I don't have any say in the matter, then I guess I am just here to help.'
"It was a horrible feeling, but I knew it was over. Getting married wasn't going to be good for either of us."
With Connors deciding they were too young to get married, he wrote that her reply was: "OK if that's what you think. I've got a match tomorrow. Not a problem."
Photograph: Shaun Best/Reuters