The five penalties in Saturday's matches have only been surpassed on one World Cup day in more than four decades, when six were given in France on June 24th, 1998.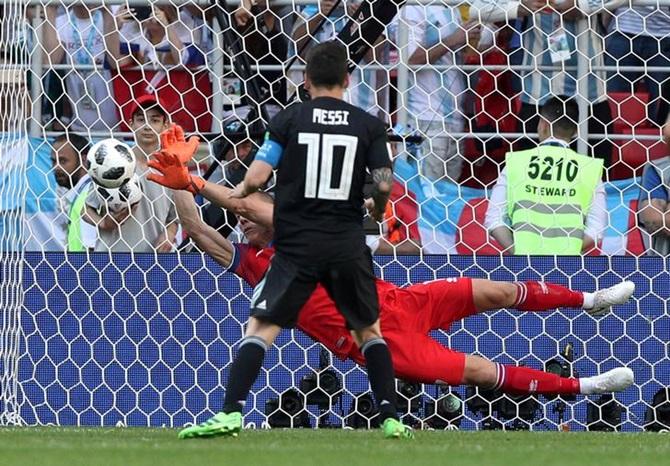 For anyone who has ever missed a penalty at any level, there was some consolation on Saturday - Lionel Messi can miss them too.
With the world watching him in a World Cup opener against Iceland, the normally brilliant Messi struck a weak spot-kick that was saved, leaving Argentina with a disappointing 1-1 draw.
Messi's failure was all the more bitter given his long-time rival for current world's best - Portugal's Cristiano Ronaldo - easily converted a penalty the day before.
On a remarkable day of five penalties during Saturday's matches, Peru's Christian Cueva then repeated Messi's failure, arguably even upstaging it by skying his penalty high over the bar in a game Denmark went on to win 1-0.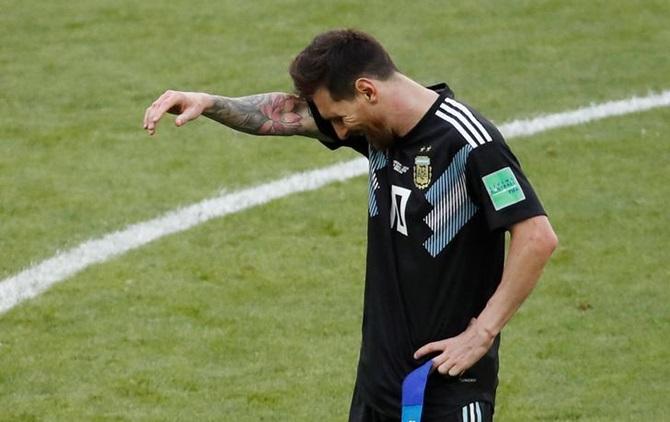 Messi left the field looking daggers, Cueva in tears.
Before them, France and Australia showed in Saturday's early game how to do it, each comfortably converting a spot-kick in a match the Europeans won 2-1. And Croatia completed an extraordinary day in the box when Luka Modric scored a penalty in his side's 2-0 defeat of Nigeria in the fourth and last game.
The five penalties on Saturday have only been surpassed on one World Cup day in more than four decades, when six were given in France on June 24th, 1998.
But it is not just the number and varying quality of penalties astonishing fans at this World Cup: the new Video Assistant Referee (VAR) system has ramped controversy up to a whole new level.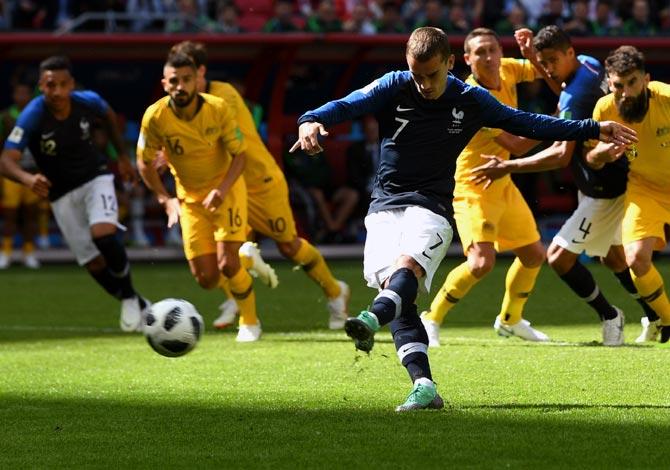 When France striker Antoine Griezmann fell on Saturday during a sliding challenge from Australia defender Josh Risdon, Uruguayan referee Andres Cunha first thought it a fair tackle.
But he was summoned to review the VAR footage and, after deliberation, awarded the spot kick - to the fury of the Socceroos.
Australia coach Bert van Marwijk felt Cunha was still undecided even after seeing the replay but he acknowledged how tough it can be for the men in black with thousands of baying fans: "He's also a human being and everybody makes mistakes."
Griezmann's well-struck shot was the first VAR-awarded penalty at a World Cup. "I think it's a penalty because he trips my left foot and then when I get up, I feel some pain, there was no diving," said the Frenchman.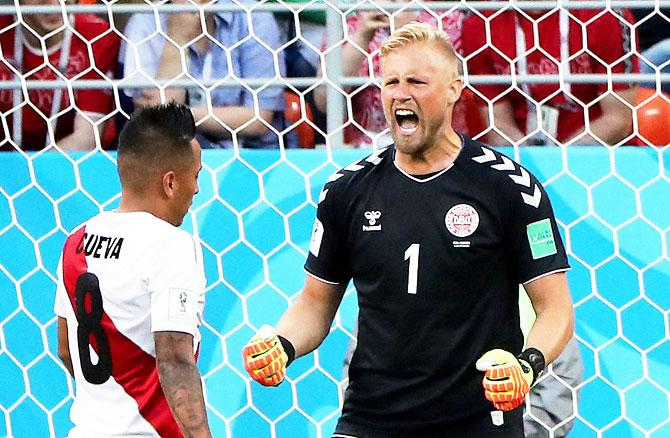 Peruvian fans were disconsolate after they outplayed Denmark for large periods, piled the pressure on, but missed a penalty and lost 1-0. Yet Peru's coach Ricardo Gareca had only words of encouragement after Cueva left the field hiding his face.
"After the penalty, he stayed in there, he was asking for the ball ... He is a strong personality," he said.
Iceland's man-of-the-match Hannes Halldorsson revealed he had not only been studying Messi's penalties - but also going back to his own movements so as to outwit the Argentines.
"I also looked at how I had been behaving in previous penalties, so I tried to get into their mindset, how they would be thinking about me," said Halldorsson, who dived correctly to add to Messi's miserable run of four misses from seven penalties this past season.
Inevitably, after Messi and Cueva's spectacular misses, fans and commentators immediately went looking for memorable comparisons.
English ex-forward and pundit Gary Lineker compared Cueva's miss to a similarly-ballooned penalty by Italy's Roberto Baggio that gave the 1994 World Cup to Brazil.
"Don't need VAR to see that go over the bar," Lineker commented wryly of Cueva's now infamous effort.