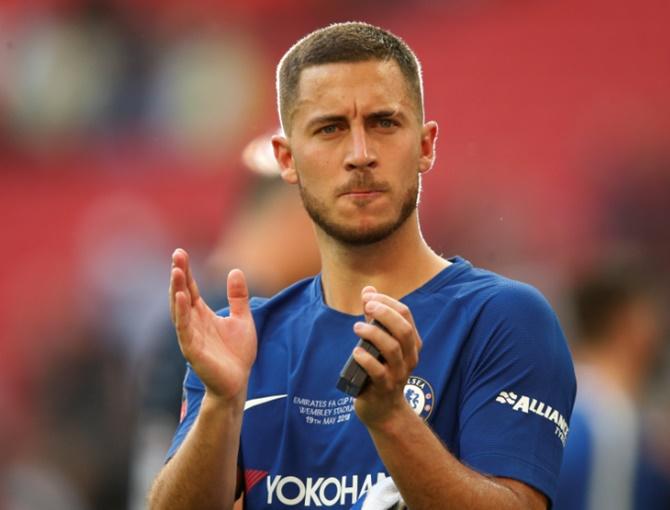 Belgium playmaker Kevin De Bruyne has advised team mate Eden Hazard to remain calm as he expects the Chelsea winger to be targeted aggressively by the opposition at the World Cup.
Hazard limped off with a dead leg after a series of heavy tackles in Belgium's 4-1 win over Costa Rica in Monday's warm-up game.
"If you are good then people try to kick you," De Bruyne told reporters.
"You need to calculate what is coming. You try to stay calm as much as possible. Sometimes that isn't easy but you just try."
De Bruyne, who enjoyed a stellar Premier League season with champions Manchester City, believes such situations can be used as an advantage.
"Even if he (Hazard) gets kicked we get a free-kick, an advantage, and they get a yellow, so it is positive," the 26-year-old added.
Belgium, who are unbeaten in 19 games, play Panama in their Group G opener on Monday, before taking on Tunisia and England.