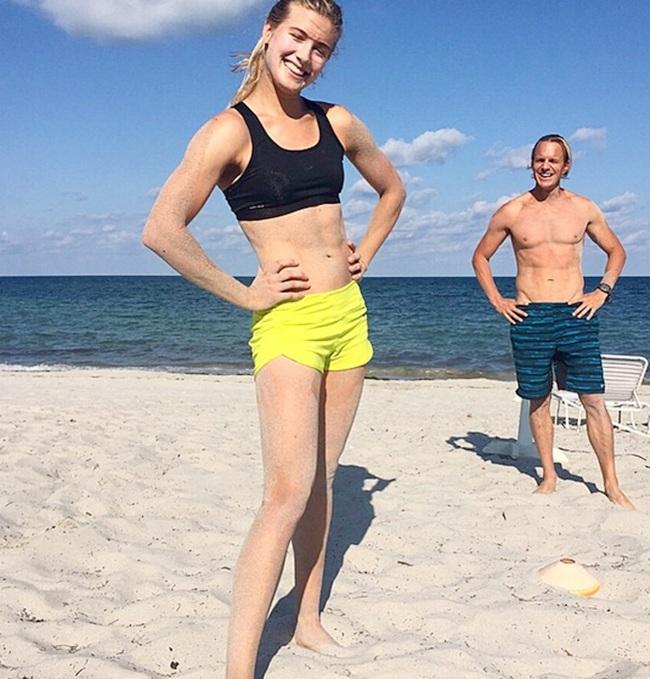 Canada's Eugenie Bouchard. Photograph: Instagram
Canadian Eugenie Bouchard was dubbed 'the new Sharapova'. Her rapid rise up the rankings in 2014 drew obvious comparison with the glamorous Russian Maria Sharapova.
But this season, Bouchard has been struggling to back it up, losing her opening match at Roland Garros after numerous first round losses.
Her mediocre run continued when the sixth-seeded Canadian was knocked out of the French Open 6-4, 6-4 in the first round by local favourite Kristina Mladenovic.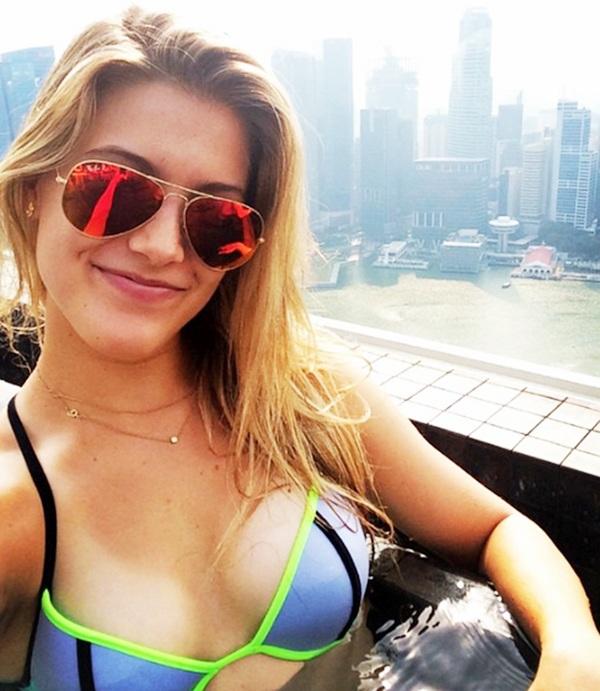 The Canadian 21-year-old arrives in Eastbourne, her final grass-court warm-up, having lost nine of her last 10 matches.
The 2014 Wimbledon runner-up, who had reached the last four at Roland Garros last year, insisted she is not worrying about her poor form.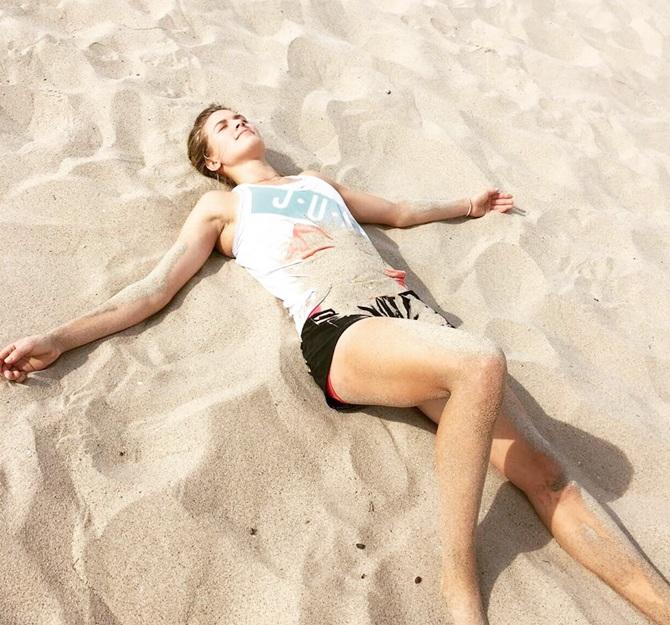 Bouchard told The Guardian: "At the beginning I was really impatient. I expected this year to be like last year and even better.
"But as it's gone on, I've realised, maybe it is a slump, I'm in a little downward curve and it's actually normal because first of all everyone told me it's going to happen and then everyone's telling me it's happening right now, so maybe it actually is.
"Then I realised I should just accept it. It's not going great right now.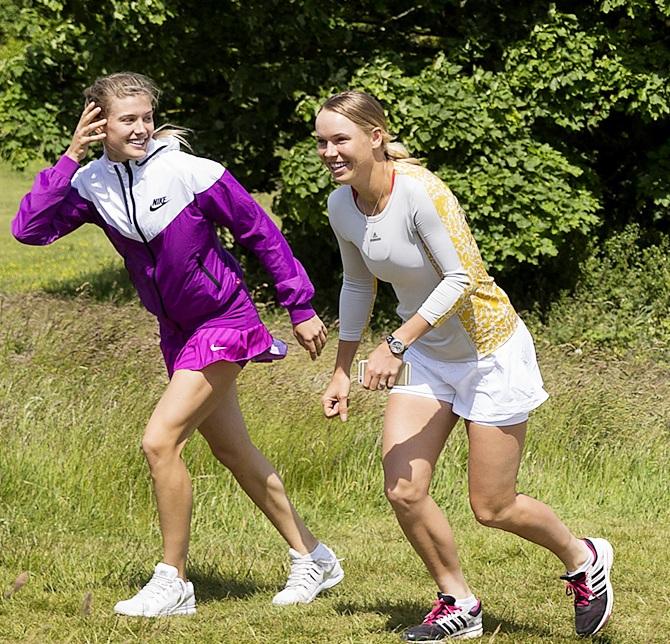 Canada's Eugenie Bouchard and Denmark's Caroline Wozniacki pose for a picture on top of Beachy Head. Photograph: Ben Hoskins/Getty Images
"Although I feel better in the gym, I feel better on the practice court, the results are still not there but I know that, if I do the proper things, the results will come eventually, whether it's this week or next week, at the US Open Series or even next year.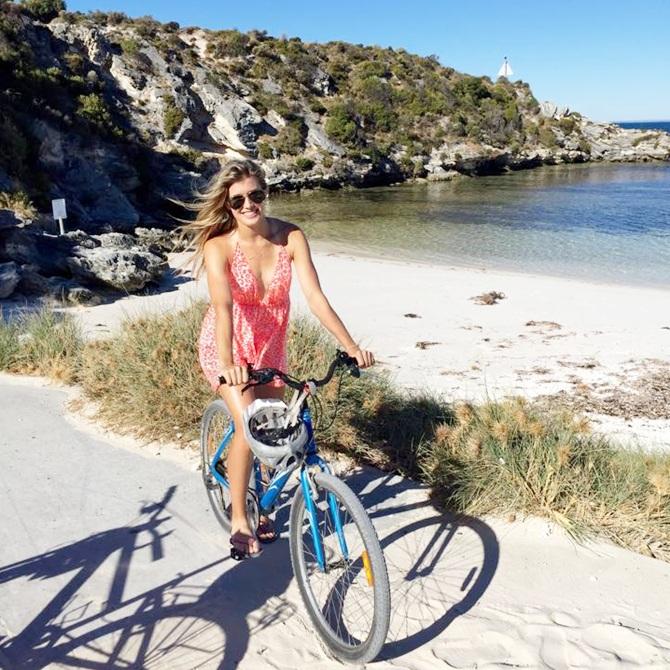 "So the way I've learned to accept it and deal with it is just to say, you know what, I could lose a couple more matches and I'll still survive. It's just a tennis match."
Seventh seed Bouchard opens her Eastbourne campaign on Tuesday against the USA's Alison Riske.