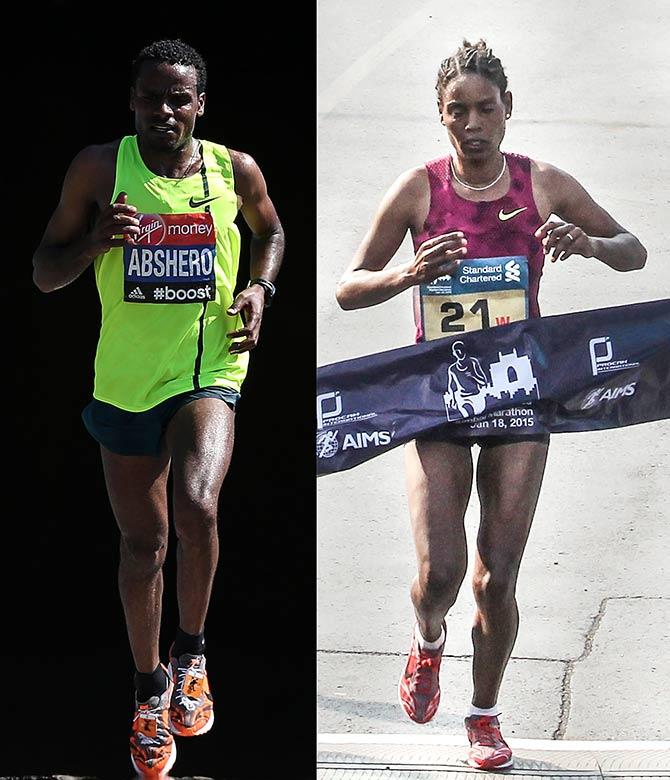 Ethiopia's Ayele Abshero and Dinknesh Mekash, a two-time winner, head the elite fields at the 14th Standard Chartered Mumbai Marathon to be held in Mumbai, on January 15.

The 26-year-old Abshero, a former world junior cross country champion, would be looking to make a big impact on his first trip to India with a personal best time of two hours, four minutes and 23 seconds, the best among those who have entered the race, a media release said on Tuesday.

The Ethiopian clocked his personal best in 2012 when he won the Dubai Marathon on his debut over the 42.1km race.

At the time, it was the fastest ever debut over the distance on a record-legal course. It remains his best but he has run under 2:09:00 three times since then and he would touch Mumbai with the course record of 2:08:35, set in 2016 by Kenya's Gideon Kipketer, as his target.

No less than four men with personal bests under 2:08:00, and 12 who have run faster than 2:10:00, would be in fray, according to the race promoters, Procam International.

Among the elite field are two men with recent experience in the Mumbai Marathon - Ethiopia's Seboka Dibaba and Kenya's Jacob Chesari.

The pair finished second and fifth respectively in 2016 and, in addition to aiming to do better this time around, they also have personal bests faster than the course record.

Another man to look out for is Tanzania's Alphonce Simbu, who was an impressive fifth at last August's Rio Olympic Games and could make a big improvement in Mumbai with a personal best of 2:09:19.

The favourite for the women's race to be Ethiopia's Dinknesh Mekash, who won in Mumbai in 2014 and 2015 and has a personal best of 2:23.12 when finishing second in the 2015 Frankfurt Marathon.

There are six women in the field with personal bests under 2:30:00 but Mekash twice ran under 2:29:00 in 2016. The women's course record is 2:24:33, set by Kenya's Valentine Kipketer in 2013.

The marathon has a total prize fund of US$ 3,84,000.

Around 42,000 runners will take to the roads for the five different races which are to be run in addition to the marathon.

There is a competitive half marathon, Dream Run (6km), Senior Citizens Race (4.3km), Champions with Disability Race (2.4km) and Police Cup.
Image: Ayele Abshero, left, and Dinknesh Mekash.