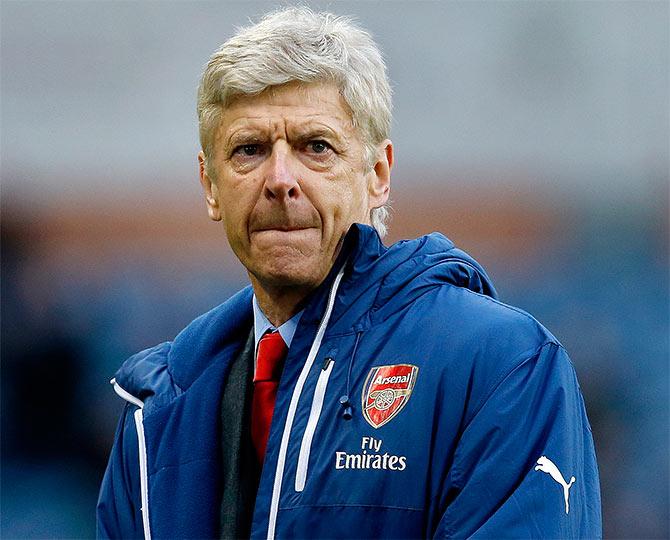 IMAGE: Arsene Wenger. Photograph: Andrew Yates/Reuters
The English Football Association charged Arsenal manager Arsene Wenger on Tuesday for comments to match officials after the 1-1 Premier League draw at West Bromwich Albion on New Year's Eve.
"It is alleged his language and/or behaviour in the match officials' changing room after the game was abusive and/or improper and/or questioned the integrity of the match referee," the FA said in a statement.
Wenger has until Friday to respond to the charge.
The Frenchman was handed a four-match ban for misconduct last January for pushing the fourth official after his team's 2-1 win over Burnley, and risks another suspension for his latest outburst.
Sunday had seen Wenger surpass former Manchester United manager Alex Ferguson's Premier League record with his 811th game in charge at one team, but that was soured by the outcome.
Dean awarded an 89th minute penalty after Calum Chambers was adjudged to have handled in the area, with Jay Rodriguez converting to deny Arsenal victory and provoke a furious reaction.
Wenger, whose team saw out 2017 in fifth place, was spoken to by Dean.
"I did fight many years ago for referees to become professional, but unfortunately their levels do not go up. It is difficult to accept," the manager told Sky Sports afterwards.
Liverpool defender Flanagan pleads guilty to assault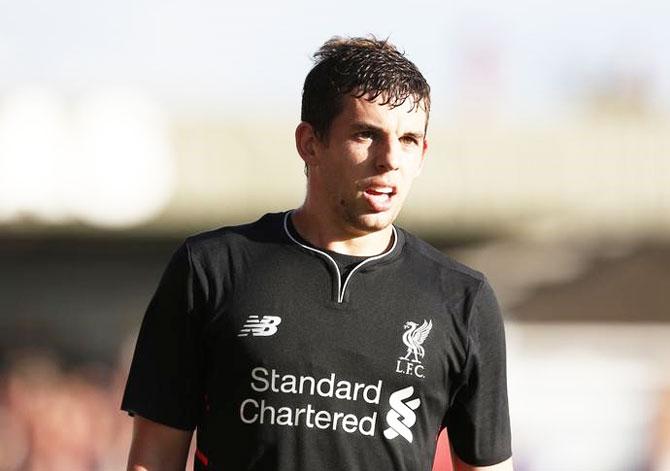 IMAGE: Liverpool's Jon Flanagan. Photograph: Ed Sykes/Action Images via Reuters
Liverpool defender Jon Flanagan pleaded guilty to assault on Tuesday following an incident in the city centre last month.
Flanagan, 25, appeared at Liverpool Magistrates' Court to answer a charge that he assaulted his partner Rachael Wall on Duke Street in the early hours of December 22.
Judge Wendy Lloyd set a sentencing date of Jan. 17 and added that Flanagan faced a community penalty, several British media reports said.
"It is not that simple in domestic violence, they are in a relationship and presumably in love, yet this young lady has been shown a significant degree of violence," the judge was quoted as saying.
Flanagan was questioned by the police and charged with "common assault" on Dec. 27 before being released on conditional bail.
The Liverpool-born player has made 51 senior appearances for the Merseyside club but has struggled for game time in recent seasons, with his only appearance this campaign coming in the League Cup defeat to Leicester City in September.