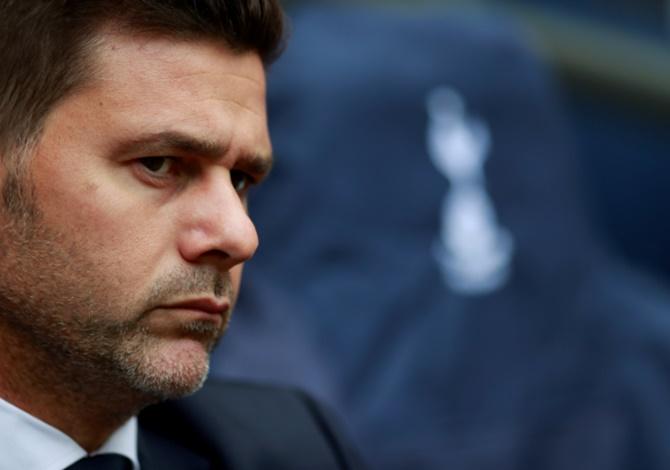 Tottenham Hotspur have lost their last four league visits to Old Trafford but manager Mauricio Pochettino sees no reason why they cannot overcome Manchester United on Monday after ending a 28-year winless run at Chelsea last season.
Spurs came back from a goal down to record an impressive 3-1 win at London rivals Chelsea in April, and Pochettino wants his players to use that experience against United.
"At Chelsea last season was a good example," Pochettino told reporters.
"After 27/8 years we won a game. Why not? Always you need to believe and of course I believe more than ever that we can win.
"We are working hard. We are trying to be consistent and of course after four years many things can improve and one thing we need to improve is winning against some clubs away from home, like Manchester United."
After a close-season underlined by manager Jose Mourinho's discontent over their lack of transfer activity, United suffered a 3-2 defeat by Brighton and Hove Albion last weekend.
Another loss to Spurs could further increase the scrutiny on the Portuguese but Pochettino said every manager faces the same pressure every weekend.
"You don't believe I'm not in the same position? We feel the pressure every week," Pochettino added.
"Of course the circumstances are different over the year but every game you play you're under pressure and if you lose or don't perform as you expect the pressure touches you."
If Spurs win at Old Trafford they will have won their first three league games for the first time since the 2009-10 campaign under Harry Redknapp.
Silva ready to shine in Manchester City midfield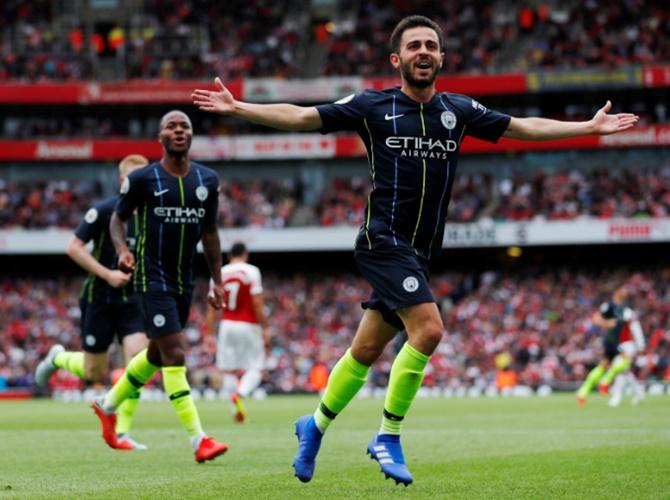 Bernardo Silva has made an encouraging start to the Premier League campaign and the Manchester City midfielder said that feeling more settled at his second season with the champions was a key factor in his performances.
After an assured display in the Community Shield win over Chelsea, Silva's strike sealed a 2-0 win over Arsenal in their league opener with the former Monaco man expected to figure more prominently as Kevin de Bruyne recovers from injury.
"I feel a lot better and adjusted to the team," Silva told the club's website. "I think in your second season, it's normal to feel more at home and that definitely applies to me."
City thrashed Huddersfield Town 6-1 last weekend to maintain their 100 percent record but Portugal international Silva said the team could not take their foot off the gas.
"We all know there's plenty of hard work ahead in the coming months, but it's great to start the way we have," Silva said ahead of Saturday's league trip to Wolverhampton Wanderers.
Wijnaldum happy to play in deeper role for Liverpool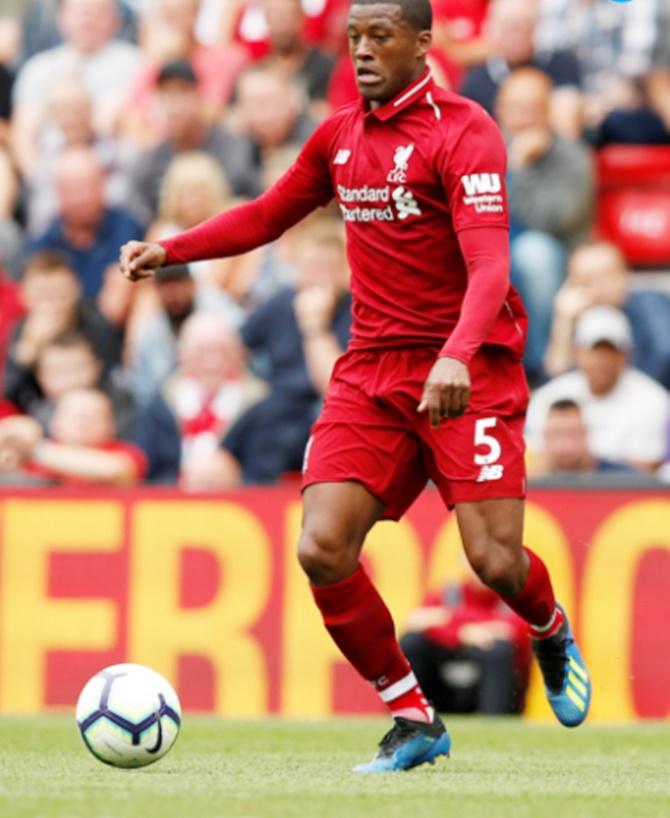 Georginio Wijnaldum is learning to curb his attacking instincts and play in a deeper position for Liverpool so he can allow his fellow midfielders more freedom on the pitch, the Dutch international has said.
Wijnaldum started both of Liverpool's Premier League matches this season in a withdrawn midfield role, tasked with protecting a back line featuring Virgil van Dijk but missing the experienced Dejan Lovren due to a pelvic injury.
"It's more difficult than it looks because sometimes on the pitch I also want to run forward and to help the attack as well and even score a goal," Wijnaldum told the club's website.
"But when you're playing in that position it's not always possible so you have to keep the balance... but I enjoy playing in that position, it's going quite well."
Wijnaldum anchored Liverpool's midfield in their season-opening 4-0 home win over West Ham and his composure in the role was more evident in the 2-0 win at Crystal Palace on Monday.
The 27-year-old is, however, welcoming the increased competition for a places in Juergen Klopp's side this season with Fabinho, Jordan Henderson, James Milner, Adam Lallana and Naby Keita all vying for starting spots in a three-man midfield.
"Yes, I think (the competition is there) especially at the start of the season because everyone wants to play, everyone is fit and fresh so everyone is fighting for their place and I think that's a good thing," Wijnaldum added.
"It's always good if the manager trusts you and it's always good if he tries to help you to become a better player, or in this case to make the next step. I'm always happy with that."
Liverpool will look to continue their perfect start to the season when they host Brighton and Hove Albion at Anfield on Saturday.
Arsenal must control games to snap winless run, says Emery
Arsenal manager Unai Emery believes it is vital for his players to start taking control of matches as they seek their first Premier League victory of the season against West Ham United on Saturday.
Emery's reign as Arsenal boss has started with consecutive defeats by Manchester City and Chelsea, leaving the club 17th in the table.
Arsenal have faced criticism for surrendering possession while playing out from the back but Emery insists his players must work hard to dominate games.
"My idea is control," the Spaniard told reporters on Thursday. "Control in the game - but the opposition want the same thing.
"I know we need intensity in every moment in the games. This control is to not let the opposition do their work, their play.
"For me, we didn't have the control in our first two matches. Saturday is another match, tactically it is different. I want to have more control to find the win in this match."
Jack Wilshere is set to return to his boyhood club for the first time since joining West Ham last month.
Emery said the midfielder chose what was best for his career, and urged the supporters to give him a warm welcome at the Emirates Stadium.
"I spoke with him for 15 minutes here in Colney before he left," he added.
"And then, he chooses what the best was for him in his future. It's for that, on Saturday, I know that here, the supporters like him and have this respect also."
Arsenal confirmed Laurent Koscielny has returned to training three months after undergoing surgery on an Achilles tendon injury. But Emery said he is not sure when the French defender would be available for first-team action.