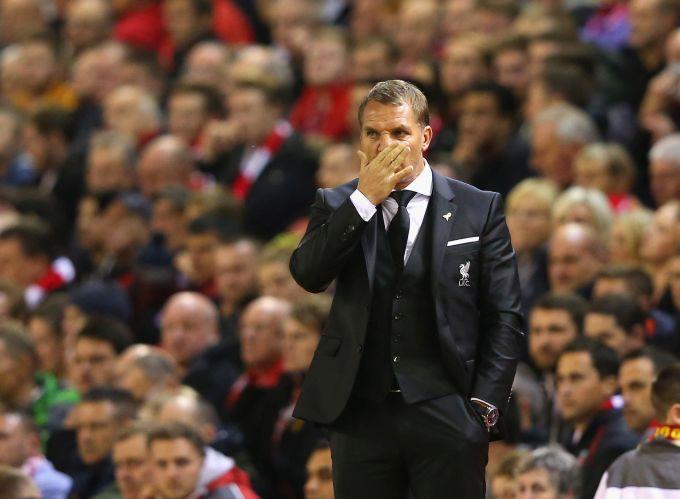 Brendan Rodgers the manager of Liverpool looks on during the Capital One Cup Third Round match. Photograph: Alex Livesey/Getty Images
Brendan Rodgers has admitted that his job is on the line, but has pledged to keep working towards improving Liverpool's results whether he stays on as manager for "one day more, one month, another year, or whatever".
The under-fire Northern Irishman has cut an increasingly isolated figure in recent weeks after a string of disappointing results has left his team 13th in the Premier League table and looking like a side short on both creativity and cohesion.
Liverpool needed a penalty shootout to get past fourth-tier side Carlisle United in the League Cup in midweek, sparking fan protests and rumours that Rodgers was on his way out, with the owners seeking to replace him with the likes of Carlo Ancelotti or Jurgen Klopp.
"I think when you're a manager of a club of this size, there's always going to be speculation around your job and, of course, if you're not winning games that will intensify," Rodgers told reporters ahead of Saturday's home league game against Aston Villa.
"There's probably been over 10 managers linked with the job over the three years I've been here, so you take that as part and parcel of the game.
"I don't think the pressure goes away unless you are winning games and getting the performance level.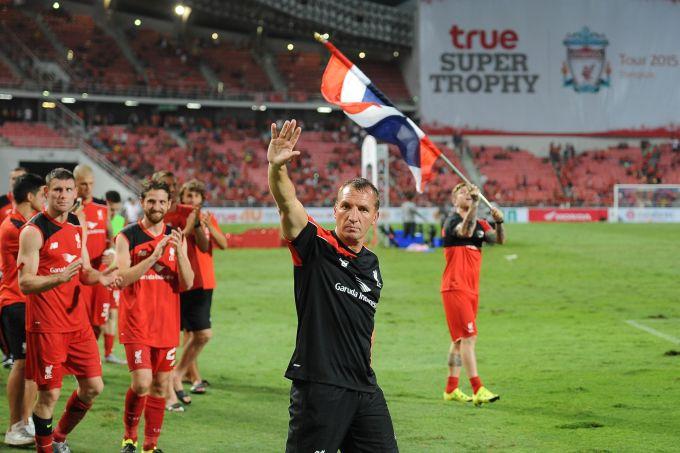 Brendan Rodgers, Manager of Liverpool FC greets the Thailand fans after the international friendly match. Photograph: Robertus Pudyanto/Getty Images
Rodgers, who signed a new four-year contract in 2014, insisted that his relationship with the club's owners, Fenway Sports Group, was still strong and appealed to the fans to keep faith with his team.
"I have regular contact with the owners and that relationship has always been strong," he said.
"And in all fairness, whatever happens here, whether I'm here for one day more, one month, another year, or whatever, I'll always have huge respect for the people here, the owners and Ian Ayre."
"I'd ask the fans to keep faith with the team. To stay with the team who are working tirelessly every day," he added.
"I hope to be a manager for 20 years. I know it won't be 20 years at Liverpool but while I am here I want to fight for the club and the players.
"One win and we're back up in and around the top four. It's still very early on."