On the final day of matches in the English Premier League, Chelsea, who finished the season with 87 points after beating Sunderland 3-1 at Stamford Bridge, lifted the trophy after the match on Sunday.
- Drogba challenges new Chelsea team to emulate class of 2005
- EPL: Gerrard farewell comes with Liverpool's worst loss in 52 years!
And the WAGS and children joined the players in the celebrations even as veteran player Didier Drogba was given a memorable farewell.
The match was played in something of party atmosphere at Stamford Bridge, where Chelsea were presented with the Premier League trophy at the end of the game.
Rediff.com brings you a glimpse of Chelsea's after-match celebrations.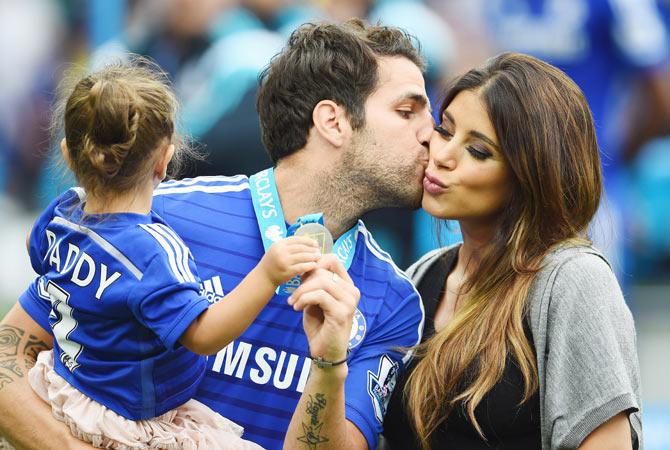 Cesc Fabregas of Chelsea kisses his girlfriend Daniella Semaan after the Barclays Premier League match between Chelsea and Sunderland at Stamford Bridge on Sunday. Photograph: Laurence Griffiths/Getty Images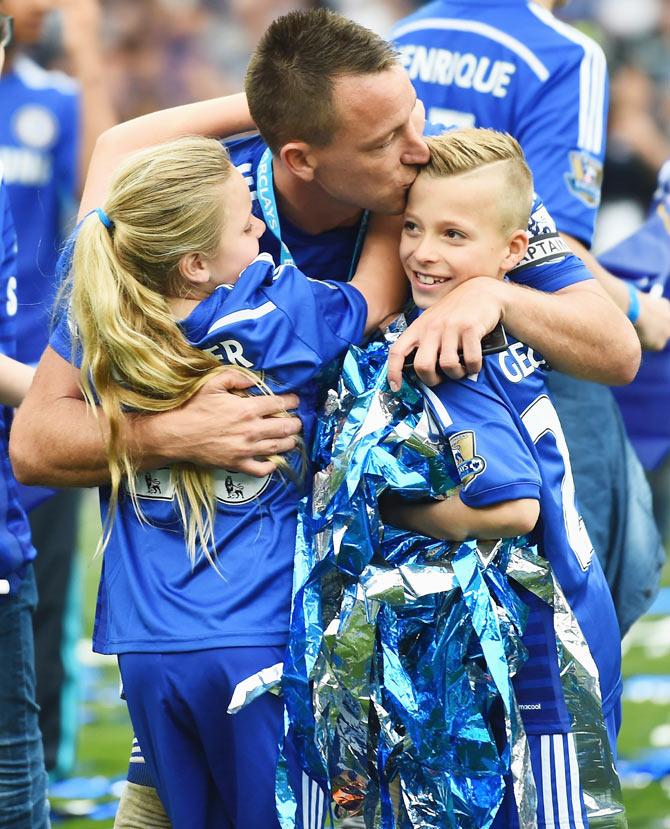 Chelsea's John Terry kisses his children as they celebrate winning the Premier League title. Photograph: Laurence Griffiths/Getty Images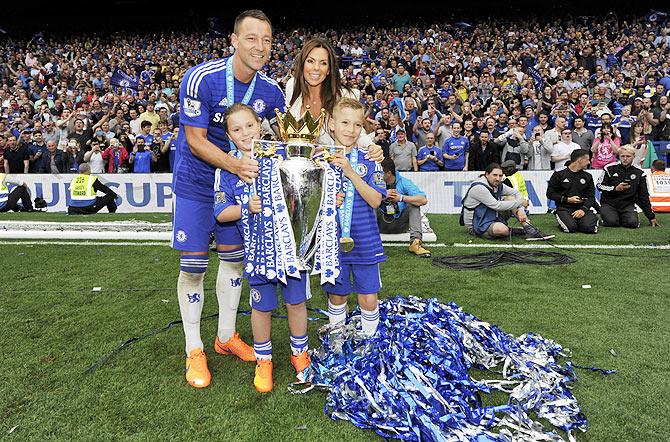 Chelsea's John Terry and his family pose with the trophy. Photograph: Adam Holt/Action Images via Reuters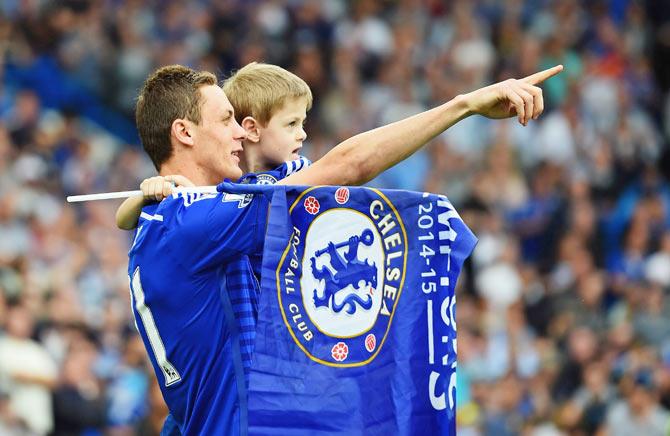 Chelsea's Nemanja Matic with his child. Photograph: Laurence Griffiths/Getty Images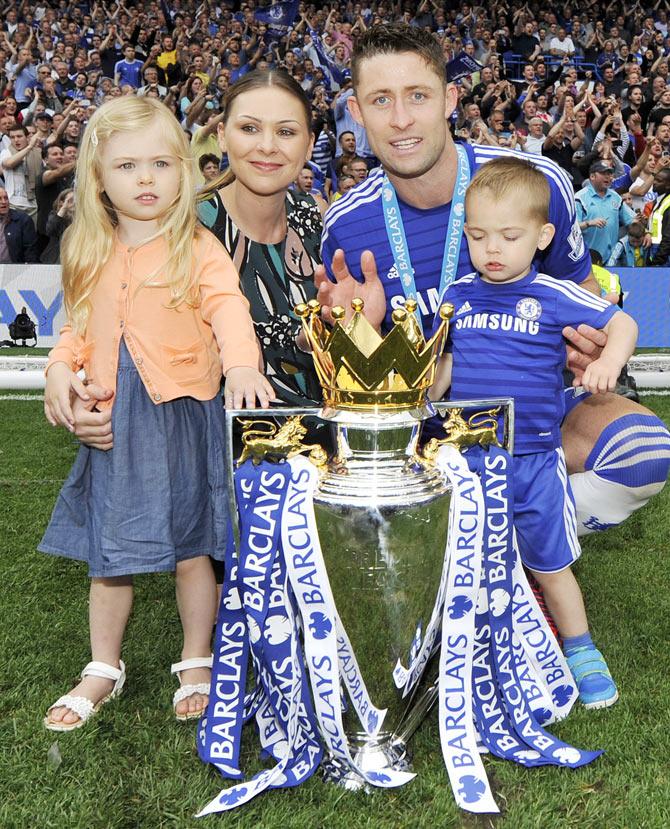 Chelsea's Gary Cahill with his family. Photograph: Adam Holt/Action Images via Reuters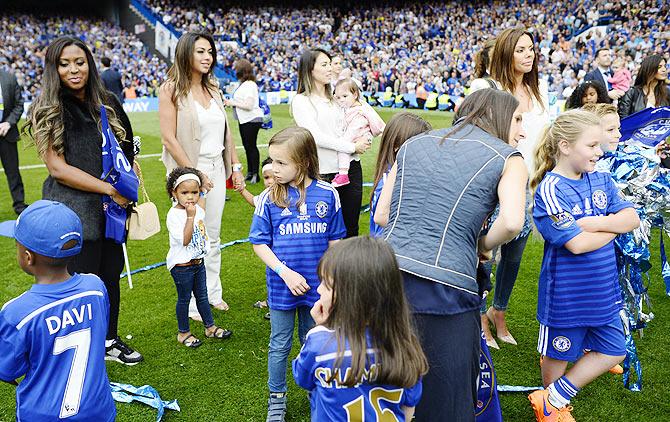 Chelsea's players' wives, girlfriends and children celebrate on the pitch. Photograph: Dylan Martinez/Reuters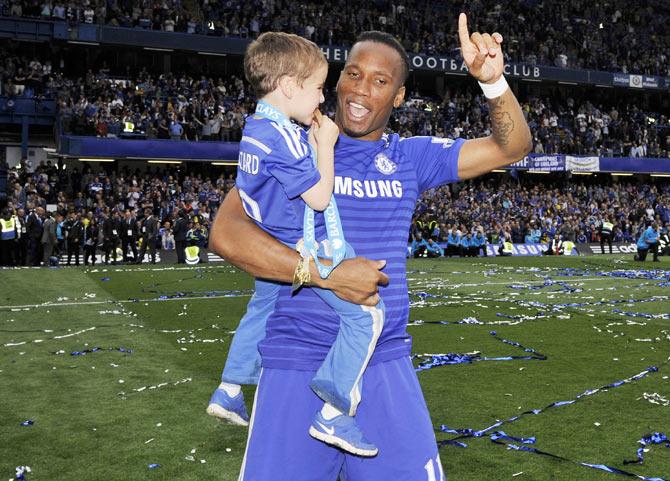 Chelsea's Didier Drogba celebrates with a teammates child. Photograph: Adam Holt/Action Images via Reuters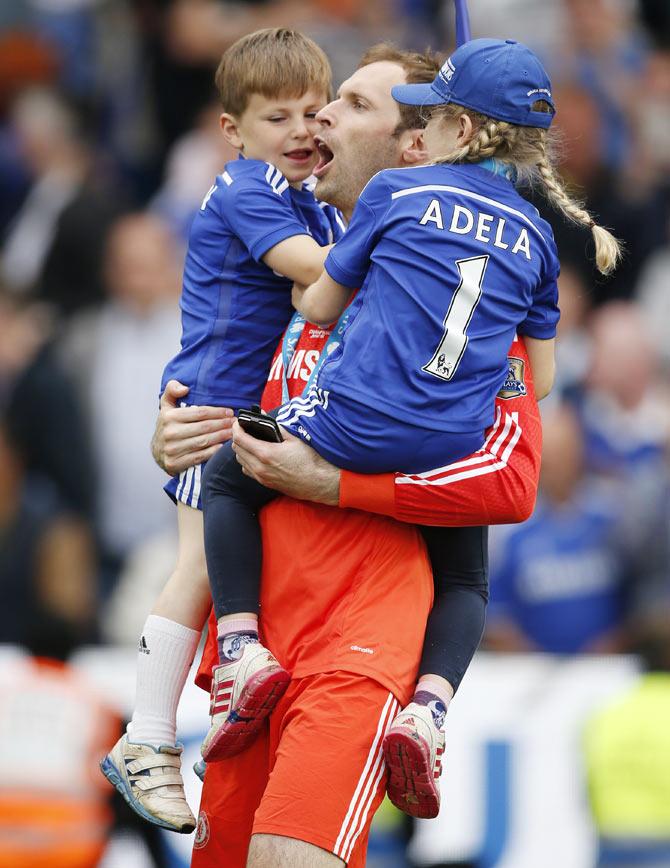 Chelsea's Petr Cech celebrates with family. Photograph: John Sibley/Action Images via Reuters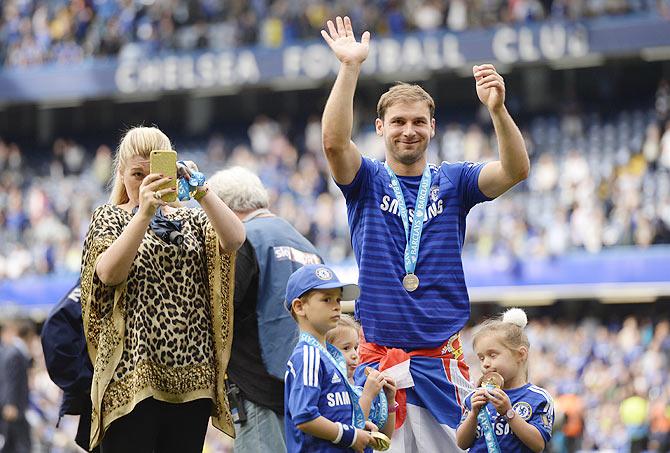 Chelsea's Branislav Ivanovic waves to the fans besides his family. Photograph: Tony O'Brien/Action Images via Reuters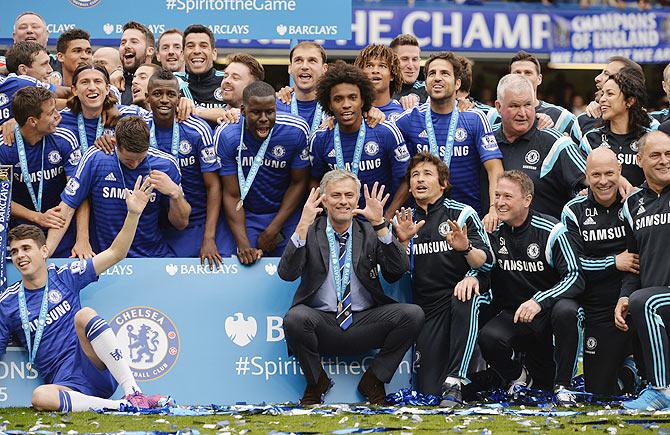 Chelsea manager Jose Mourinho (centre) celebrates after winning the English Premier League. Photograph: Adam Holt/Action Images via Reuters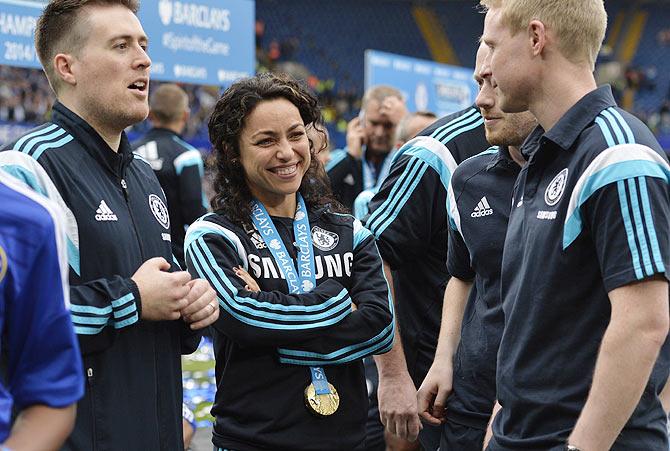 Chelsea first team doctor Eva Carneiro celebrates with the team's support staff. Photograph: Adam Holt/Action Images via Reuters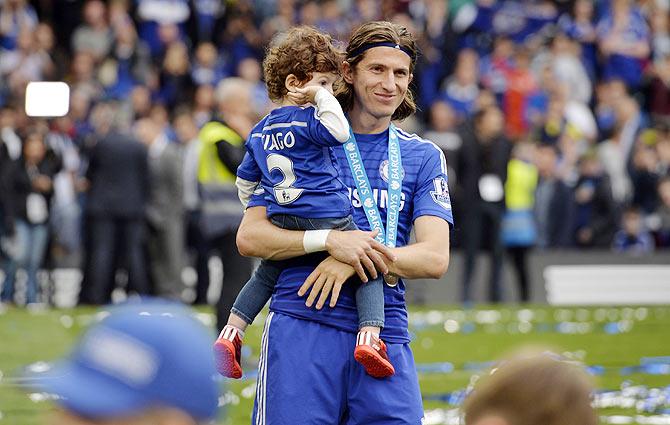 Chelsea's Filipe Luis celebrates with his kid. Photograph: Adam Holt/Action Images via Reuters