'At my age you get written off as well, so it was nice on a personal note to play all the games'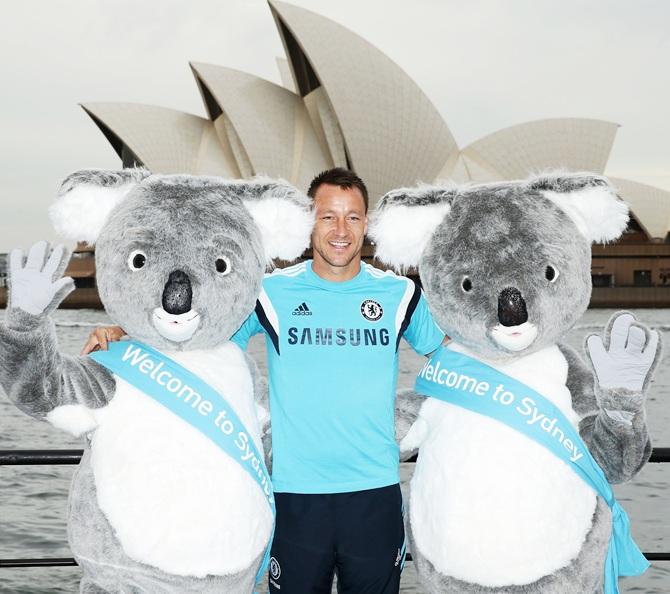 Chelsea FC captain John Terry poses with Koala mascots during a photo opportunity after a press conference. Photograph: Matt King/Getty Images
Chelsea captain John Terry thinks quitting international football three years ago helped keep his fitness at a level where he was able to play every minute of the London club's triumphant English league season.
Only four players, three of them goalkeepers, had previously featured in every game of a Premier League title-winning campaign before Terry turned out in Chelsea's 38th and final match of the season against Sunderland last weekend.
"I was delighted to play every minute," the 34-year-old told reporters in Sydney on Sunday.
"At my age you get written off as well, so it was nice on a personal note to play all the games.
"I don't know what it's down to. The manager and the staff deserve credit for the way we train.
"(Not playing) internationals as well, I feel I've benefited from those couple of days off.
"So the manager and the staff deserve a lot of credit and me as well, obviously, for staying fit and keeping my form and staying in the side."
Terry quit international football in 2012 after the Football Association banned him for four matches when he was accused of making a racist remark to Queens Park Rangers defender Anton Ferdinand. He was cleared of the allegation in a London court.
His reference to people writing him off could have been directed at former Chelsea boss Rafa Benitez.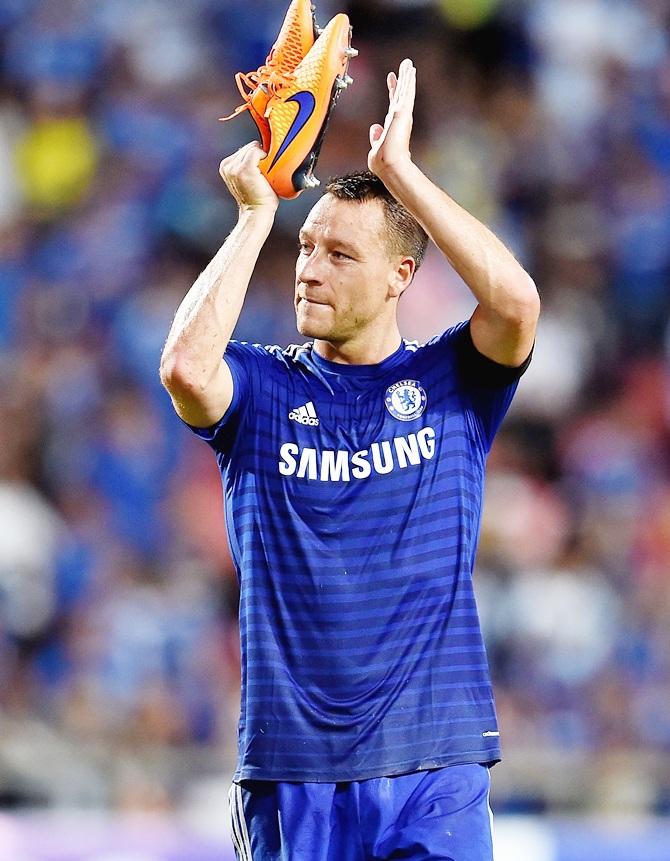 John Terry of Chelsea FC acknowledges the fans. Photograph: Thananuwat Srirasant/Getty Images
The Spaniard said Terry would not be able to continue playing twice a week after dropping his captain for an FA Cup semi-final in 2013.
Terry is clearly delighted to have been reunited since with Portuguese Jose Mourinho, under whose guidance he has won three of the four Premier League winners' medals he owns.
The central defender, who played his first match for Chelsea in 1998, said he does not see the end of the road for their successful manager-captain partnership just yet.
"I'm hoping that's going to continue for a few more years at least," he said. "I'm hoping to finish my career at Chelsea. I'm hoping I can do that under the manager and still be playing."
Chelsea play Sydney FC in a post-season friendly on Tuesday.