Japan coach Javier Aguirre, Manchester United midfielder Ander Herrera, Atletico Madrid captain Gabi and 38 others have been named in an alleged case of match-fixing involving a La Liga match in the 2010-11 season.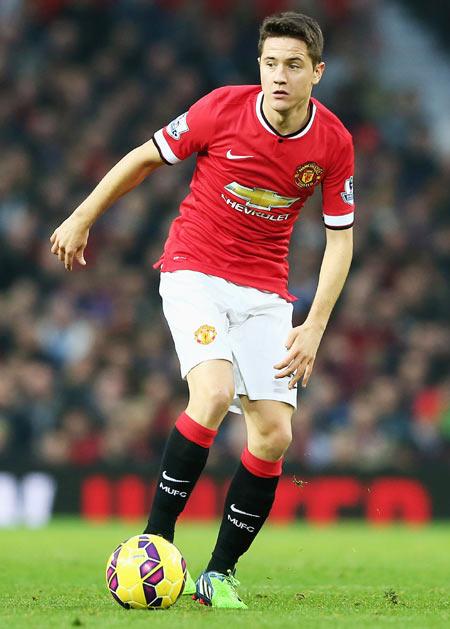 Spain's anti-corruption prosecutor filed its case in a Valencia court on Monday following a probe into Real Zaragoza's 2-1 win at Levante on the final day of the campaign, which meant Zaragoza avoided relegation.
Mexican Aguirre was coach of Zaragoza at the time, while Spaniards Herrera and Gabi were playing for the club.
Gabi struck for Zaragoza in the 38th and 73rd minutes of the match at Levante's Ciutat de Valencia stadium and Uruguay forward Christian Stuani, now at Espanyol, replied for Levante 10 minutes from time.
Former Zaragoza president Agapito Iglesias and the club itself were also named as defendants, along with the rest of the players from both teams.
In its court filing published on Monday, the prosecutor alleged that the Levante players were paid a total of 965,000 euros ($1.2 million) in cash to deliberately lose the game.
Zaragoza first made bank transfers to its players and officials, including Aguirre, Herrera and Gabi, and they then took the money out of their accounts in cash and passed it on to the Levante players, the prosecutor said.
The fixing of matches, particularly during the relegation battle at the end of the season, has long been suspected in Spain. Former Deportivo La Coruna president Augusto Cesar Lendoiro, whose side were relegated on the final day in 2010-11, suggested in May last year matchfixing was widespread in La Liga.
The issue was catapulted into the headlines in February last year when investigators said they had uncovered evidence hundreds of games at club and national level had been fixed around the globe in a betting scam run from Singapore.
The investigating judge overseeing the Valencia case will now rule on whether to proceed with prosecution.
Image: Manchester United's Ander Herrera
Photograph: Matthew Lewis/Getty Images