Manchester United boss Sir Alex Ferguson's future seems to be in doubt. There are ripe suggestions that the 71-year old Scot is considering drawing his nearly 27-year reign as manager to an end.
The intense rumours of the imminent retirement emerged as Ferguson is set to have a hip operation.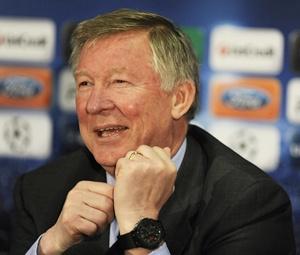 The scot had said that it is difficult to foresee the future in football as the game has a habit of tripping a person, the BBC reported.
Ferguson, who has led United to 13 Premier League titles, said that United would be reigning at the top for a long time to come and will improve even more.
Stating that he sees their 20th league title as the start of another decade of success, Ferguson said that although he does not live in a fantasy world, he has every reason to feel confident about the success of the club even if he will not always be there to see it.
Photograph: Nigel Roddis/Reuters