German publication Der Spiegel reported in November that Manchester City's Abu Dhabi owners inflated sponsorship agreements in order to comply with FFP requirements.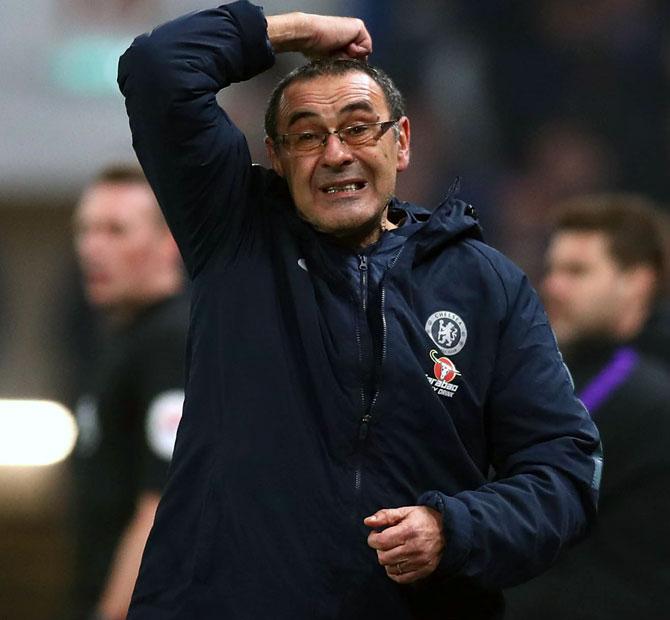 Chelsea have been denied a request to freeze their one-year transfer ban as they appeal the punishment handed out by FIFA, the world soccer governing body said on Friday.

FIFA confirmed on Tuesday that the Premier League club had appealed against the ban, which it imposed after judging that Chelsea had breached rules on overseas players under the age of 18.
"We can confirm that the chairman of the FIFA Appeal Committee has rejected the application for provisional measures filed by Chelsea FC in relation to the decision of the FIFA Disciplinary Committee," a FIFA spokesperson said.

Chelsea may still take their case to the Court of Arbitration for Sport, as other clubs have done in the past.

The ban forbids the club, which has denied any wrongdoing, from registering new players in the close season and in the January transfer window in 2020.

Guardiola trusts Man City to resolve FFP allegations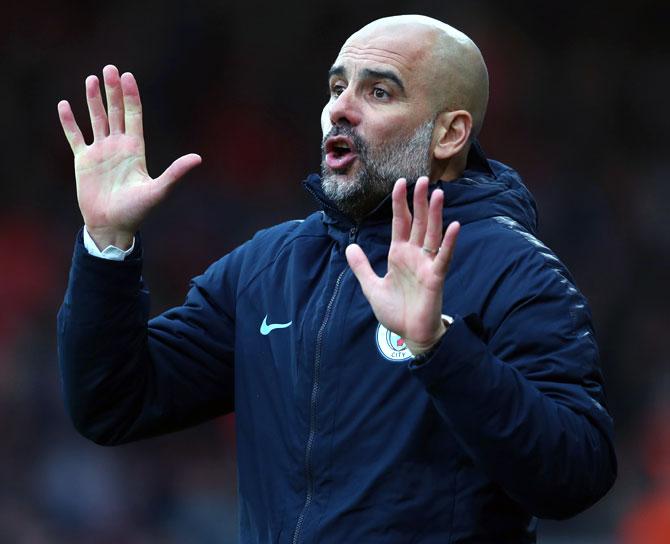 Pep Guardiola is confident his achievements at Manchester City will not be tarnished by UEFA's investigation into alleged Financial Fair Play (FFP) breaches and trusted the club to resolve the matter, the Spanish manager said on Friday.

UEFA opened a formal investigation into the alleged FFP violations on Thursday, a move Premier League champions City welcomed in a bid to end speculation surrounding the club's sponsorship agreements.

When asked whether he is concerned his achievements at City would be tainted by the allegations, Guardiola told reporters: "No, absolutely not.

"The club made a statement, so I can't add more than that. The club are open, hopefully it can finish as soon as possible.

"I trust a lot what the club has done, because I know them and hopefully they can solve it as soon as possible."

German publication Der Spiegel reported in November that City's Abu Dhabi owners inflated sponsorship agreements in order to comply with FFP requirements.

City's statement on Thursday said accusations of financial irregularities are entirely false.

City host eighth-placed Watford on Saturday and Guardiola hailed their manager Javi Gracia, who looks set to lead them to their best-ever finish in the Premier League.

"It's incredible what he's done, one of the toughest games we had," Guardiola, who was voted February's Premier League manager of the month, said.

"In the last nine games, they have physicality, quality one-on-one, strong in the air, well organised... what he's done has been incredible."

Guardiola is unsure if centre back Aymeric Laporte would play a part but confirmed midfielder Kevin De Bruyne is still unfit after suffering a hamstring injury in last weekend's 1-0 win at Bournemouth.

"All of them are getting better. Ayme (Laporte) is back, he trained the last two to three days but I don't know if he's available for tomorrow," said Guardiola.

"Fernandinho is out, Kevin (De Bruyne) is not right, not fit. John Stones is not fit either but the other ones are OK."