Chelsea travel to Old Trafford to play Manchester United on Monday and Jose Mourinho said he would miss the relationship he used to enjoy with their former manager Alex Ferguson, who retired at the end of last season.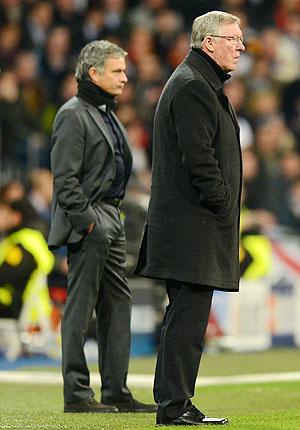 "For me, the difference is the routine of meeting a friend, of being together and relaxed before the match and have the guarantee that after the match, independent of the result, we will be together and enjoying our time and having a laugh," the Chelsea manager said.
"With (new United manager) David (Moyes), we don't have this type of relationship but we have a good one, so we can start this kind of very nice relationship like I had with Sir Alex no problem.
"It is not manager v manager, but club v club, 11 v 11, big player v big player. We will just do our job."
Photograph: Mike Hewitt/Getty Images