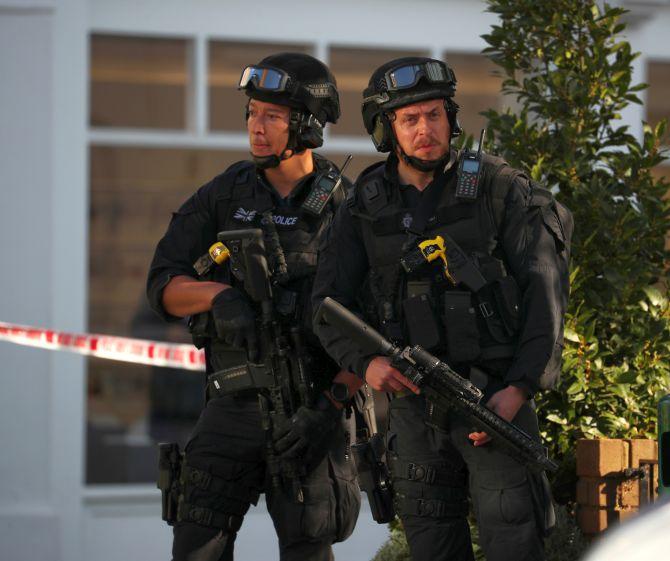 IMAGE: Armed policemen stand guard near Parsons Green tube station in London. Photograph: Hannah McKay/Reuters
Chelsea have released a statement urging fans travelling to Stamford Bridge for their English Premier League match against Arsenal on Sunday to take extra precautions in the aftermath of Friday's terrorism incident in London, as Parsons Green is near
the club's stadium.
A home-made bomb on a packed rush-hour commuter train engulfed a carriage in flames and injured at least 22 people, despite apparently failing to fully explode.
The statement seeks to reassure worried supporters, with the club insisting safety is of "paramount importance".
"On Sunday, we urge supporters to arrive at least one hour before kick-off to allow for extra security measures," it said. "We also request that supporters do not bring bags as this will delay your entry to the stadium."
Chelsea, the league champions, also urged fans to remain vigilant and if they see anything they are "unhappy with" then they should report it to a steward or member of staff as quickly as possible.