Englishman Danny Willett will be a big winner in the final world rankings of the year, to be issued next week, by narrowly punching his ticket to the 2015 Masters.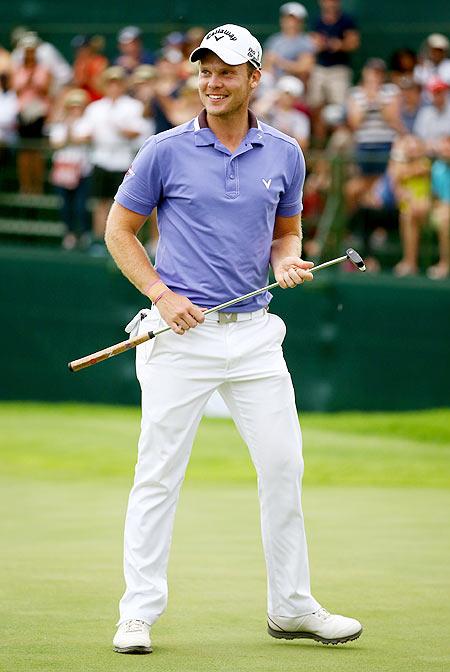 Willett is among a dozen players not previously exempt for the season's opening major who will lock up invitations to Augusta National next April by finishing 2014 in the top 50.
However, Willett cut it ever so close in earning his first invitation to the Masters and made his move by winning the Nedbank Challenge in South Africa on December 7.
Though he was ranked 51st last week after not competing, he will climb to 50th in the year-end rankings with no tournaments scheduled for this week and because points are reduced at differing rates in the world ranking formula.
Among the other players gaining Masters exemptions via the top 50 are Britons Jamie Donaldson, Ian Poulter and Stephen Gallacher, all of them members of Europe's triumphant 2014 Ryder Cup team.
American Kevin Streelman will drop from 50th to 52nd in the final rankings of the year, but he is already in the Masters field because he won the PGA Tour's 2014 Hartford tournament.
There will be further opportunities for players to qualify for the April 9-12 Masters, including an updated top-50 world ranking heading into the week of the tournament.
Northern Irishman Rory McIlroy will end 2014 as the world number one after assuming the top spot on Aug. 2.
McIlroy deposed Australian Adam Scott, who was the game's leading player for 11 weeks and will end the year ranked third.
American Tiger Woods started 2014 at the top of the world rankings and stayed there until May 17.
Woods, who played in only nine tournaments in 2014 due to a back injury that required surgery, will end the year in 32nd spot.
Image: Danny Willett of England
Photograph: Richard Heathcote/Getty Images