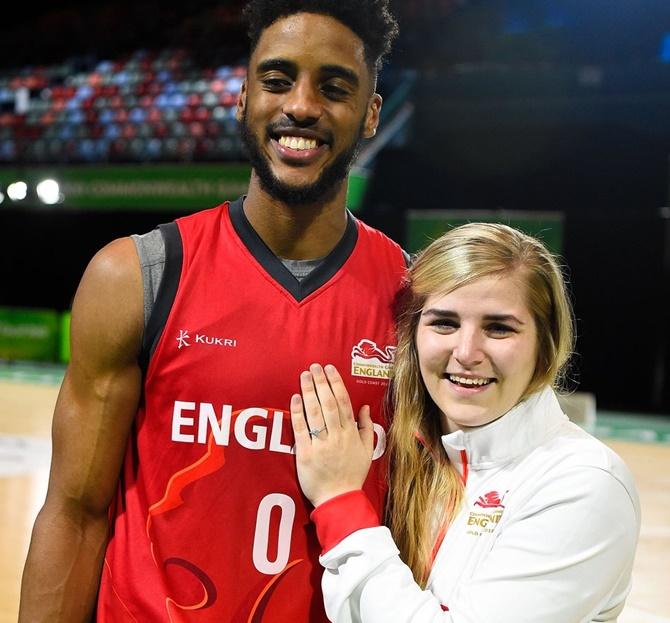 It was a good day for England's basketballers at the Commonwealth Games on Sunday but a truly special one for two of them.
After the women's team beat Mozambique 78-51 in Townsville, the men thrashed Cameroon 81-54.
There were more celebrations to be had for men's forward Jamell Anderson and his girlfriend Georgia Jones, the guard for the women's side.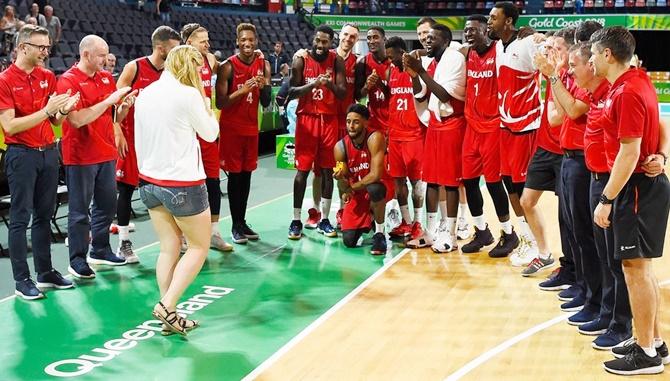 Jones was invited on court, and in front of semi-circle of her boyfriend's team mates, Anderson got down on a knee and presented her with an engagement ring.
Jones said 'yes', triggering cheers from Anderson's team mates.
"I had absolutely no idea," Jones said. "He told me I was just getting a picture taken."
Anderson had alerted his team mates beforehand and said they had executed the plan to perfection.
"It's been on my mind for a while," Anderson said of his plans to propose. "So now I can just play basketball."