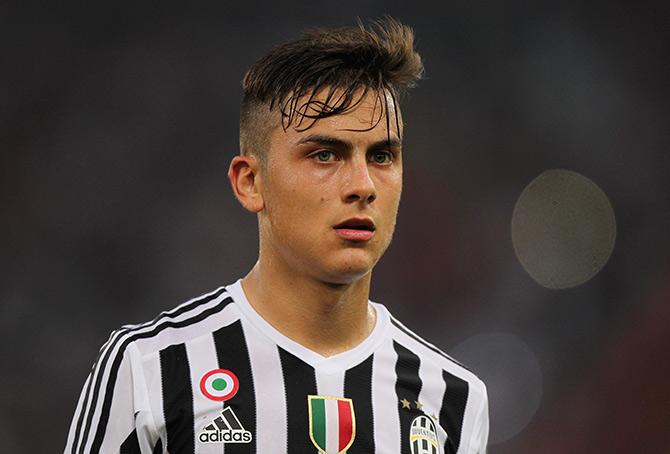 IMAGE: Paulo Dybala of Juventus FC looks on during the Serie A match. Photograph: Paolo Bruno/Getty Images
Juventus coach Massimiliano Allegri's decision to consign 40 million euro ($44.16 million) forward Paulo Dybala to the substitutes' bench appears to have backfired after his side's failure to score in their last two games.
Dybala, known as the Jewel at his previous club Palermo, was seen as the natural replacement for last season's top scorer Carlos Tevez when his fellow Argentine moved to Boca Juniors in the close season.
But, although he has managed three Serie A goals since his arrival, Dybala made only late substitute appearances in Juve's last two games, at Inter Milan and at home to Borussia Moenchengladbach.
Both of those games ended 0-0, leading critics to question Allegri's judgement especially given the lack of cohesion between forwards Alvaro Morata and Mario Mandzukic on Wednesday.
"Dybala is young and has quality, but needs to mature," Allegri said after the Champions League game. "He will become a great player, but in a different role to the one he had last season at Palermo."
Those words failed to placate Allegri's critics who pointed out that Dybala had livened up the Juve attack when he came on late in Wednesday's game.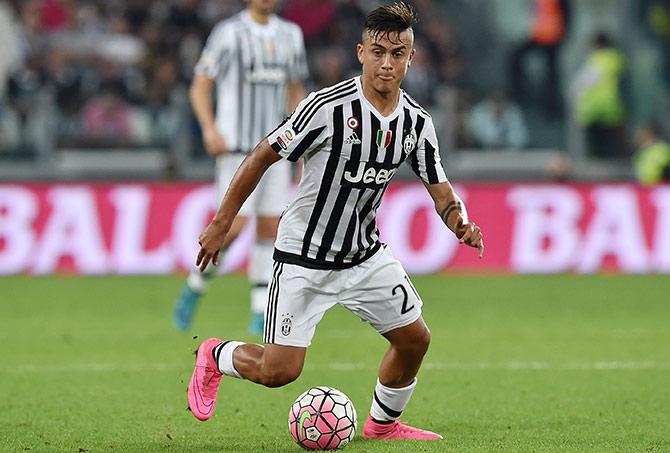 IMAGE: Paulo Dybala of Juventus FC in action during the Serie A match. Photograph: Valerio Pennicino/Getty Images
Dybala's previous club president Maurizio Zamparini of Palermo led the criticism.
"I am very angry with Allegri, he is ruining a champion. Dybala is football, Allegri isn't," Zamparini told Radio Sportiva in an interview.
"He has to be free to play and express himself, like the great talents such as Lionel Messi.
"I've written to Paulo telling him to ask Juve to send him somewhere else," added Zamparini. "I told him to make friends with the older players who seem to be jealous of him.
"Dybala deserves a different coach -- in seven minutes against Gladbach, he showed the difference."
Juventus, Serie A champions for the last four years, host Atalanta on Sunday (1400 GMT).