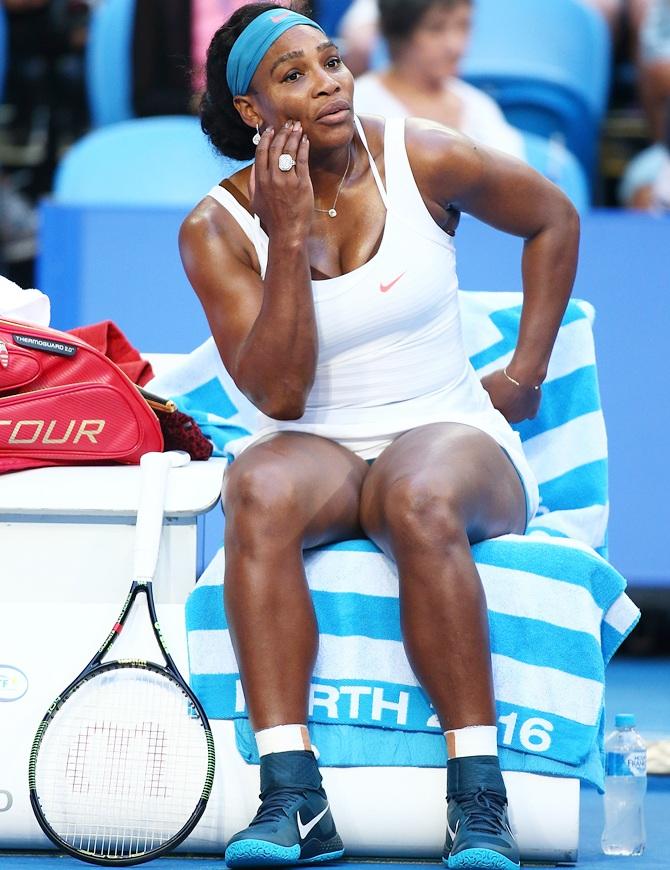 IMAGE: USA's Serena Williams. Photograph: Paul Kane/Getty Images.
This tennis season belonged to Serena Williams. She sparked global chatter throughout, chasing the Grand Slam all the way.
Serena Williams remains the 'queen' of women's tennis but don't be surprised if she's no longer No 1 by the end of the year, Martina Navratilova said Thursday.
The 59-year-old Czech said she was pleased to see stronger competition in the women's game.
"Right now there is competition but not quite rivalry yet. But certainly, a lot of players are stepping on Serena's heels for the year," Navratilova said in Singapore to promote this year's WTA Finals.
"The last couple of years by now, we pretty much knew Serena would end up World No 1 at the end of the year but this year it's up in the air. It's going to be difficult for her to keep that cushion but at the same time, she's still the queen."
Williams has not won a tournament since her triumph at Cincinnati in August.
Navratilova, an 18-time Major champion, said that Williams was under added pressure after last year's scintillating run, when she won three Grand Slam titles.
Last year, the 34-year-old American came within two matches of a calendar-year Grand Slam, falling to Roberta Vinci in the US Open semi-finals.
This year, she lost to Angelique Kerber in the Australian Open final, to Victoria Azarenka in the Indian Wells final and in the fourth round at Miami to Svetlana Kuznetsova.