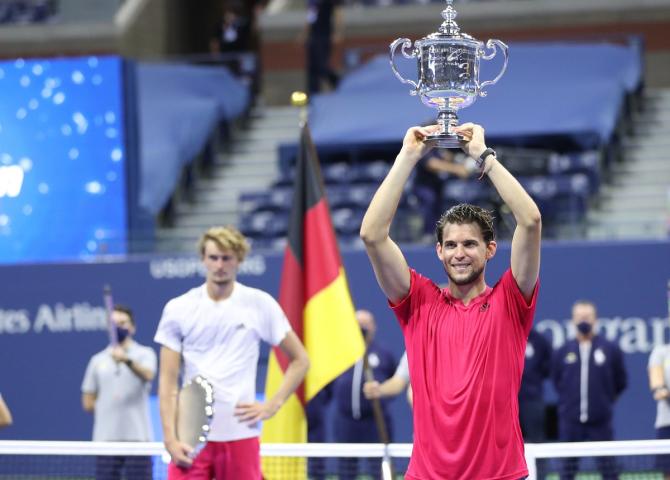 Dominic Thiem staged an incredible comeback to make history at the US Open final.
Grit, determination, nerves were all on show in the dramatic clash.
With Novak Djokovic, Rafael Nadal and Roger Federer, the sport's dominant trio, all absent from Flushing Meadows's final weekend this year, tennis saw a new Grand Slam champion for the first time since Marin Cilic beat Kei Nishikori to win the US Open title in 2014.
It was the first time the Flushing Meadows major has been decided by a fifth-set tiebreak.
The 27 year old is the first Austrian to win the US Open.
Thiem became the first male Grand Slam singles champion born in the 1990s.
He is the first player to successfully recover from two sets down in a US Open final in the Open era to celebrate the sweet taste of Grand Slam success.
The last time a US champion came back from losing the first two sets to win the title was Pancho Gonzales in 1949.
Pancho defeated Ted Schroeder 16–18, 2–6, 6–1, 6–2, 6–4 to win the men's singles tennis title at the US National Championships as the US Open was then called.