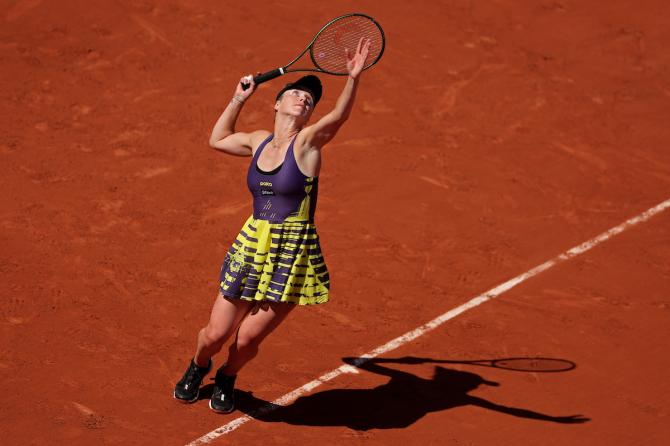 Ukraine's Elina Svitolina defended on Wednesday fellow tennis player Novak Djokovic, who caused a furore over a statement related to Kosovo, saying that in a free world he should have the right to express his opinion.
The Ukrainian 28-year-old, who has called for all Russian and Belarusian tennis players to be banned from international competition over Moscow's 2022 invasion of her country, said 22-time Grand Slam winner Djokovic could speak his mind.
"Well, we are living in the free world, so why not to say your opinion on something," Svitolina said after her second round win at the French Open.
"I feel like if you stand for something, you think that this is the way, you should say. I mean, if you are with a friend sitting, talking, you're going to say your opinion, he is going to say his opinion. So why not?"
Djokovic on Monday wrote the statement "Kosovo is the heart of Serbia" on a camera lens following his first-round win, the same day that 30 NATO peacekeeping troops were hurt in clashes with Serb protesters in the Kosovo town of Zvecan - where Djokovic's father grew up.
Source:
© Copyright 2023 Reuters Limited. All rights reserved. Republication or redistribution of Reuters content, including by framing or similar means, is expressly prohibited without the prior written consent of Reuters. Reuters shall not be liable for any errors or delays in the content, or for any actions taken in reliance thereon.