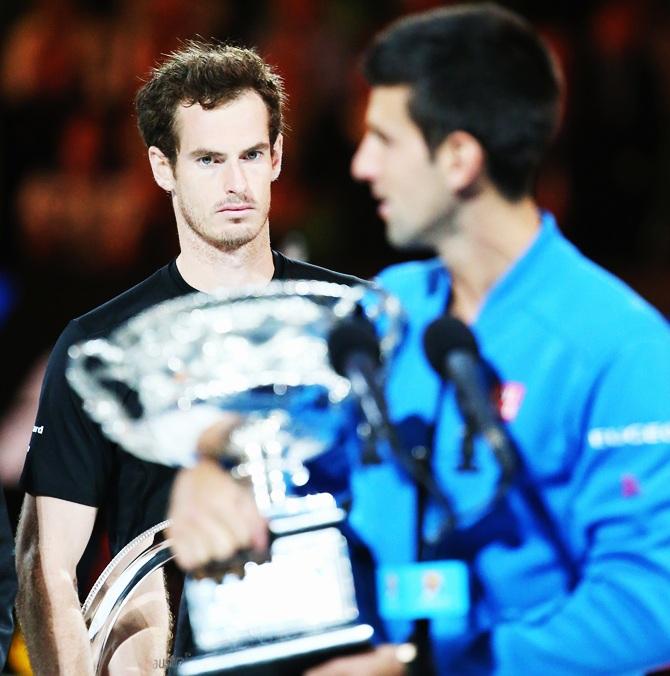 Andy Murray of Great Britain looks on as Novak Djokovic of Serbia holds the Norman Brookes Challenge Cup. Photograph: Scott Barbour/Getty Images
Recently crowned Australian Open champion Novak Djokovic has invited Britain's Andy Murray to clear-the-air talks after insisting that he did not fake injury during the Australian Open final.
And Djokovic insisted that the Scot and other top players are his friends because he happens to see them so much, more than his parents and sometimes more than his wife.
Murray doubted that the Serb pretended that he was suffering in the third set before romping away to claim his eighth Grand Slam title, The Mirror reported.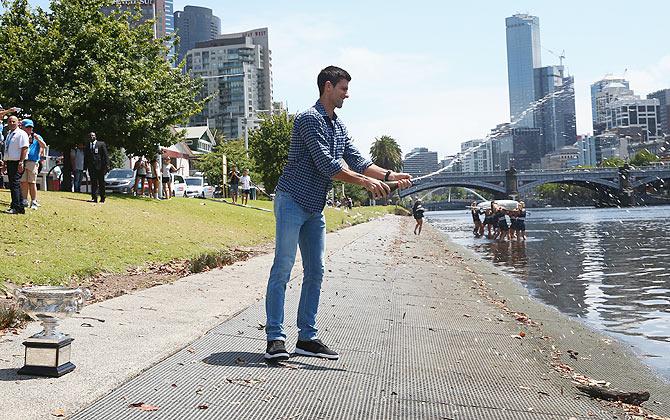 Novak Djokovic of Serbia sprays champagne after posing with the Norman Brookes Challenge Cup at the Melbourne University Boat Club, on Monday. Photograph: Clive Brunskill/Getty Images
Djokovic has insisted that he would not allow the bad blood surrounding his fifth triumph at the Australian Open to change his relationship with Murray.
The Serb said that from his perspective, it won't change anything, adding that Murray is definitely disappointed about losing that match. He said that it's normal that some time has to pass.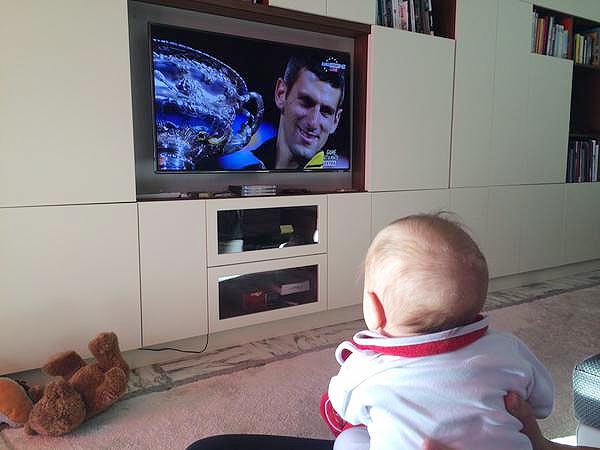 A picture tweeted by Novak Djokovic's wife Jelana, shows their son watching the World No 1 recieve the Australian Open trophy on Sunday. Photograph: Jelena Djokovic/Twitter
Djokovic said that they would see if there is a chance, if the Scot is willing to talk, he would talk, adding that he has nothing to hide. He said that he doesn't want to point a finger at Murray or the media or whoever might be trying to cause some kind of unnecessary tension here, and is hopeful that things would be right in the future.
Djokovic and Murray were born within a week of each other in May 1987 and grew up together in the junior ranks. The Serb, who got married to Jelena last summer, admitted it was difficult to remain close as rivals.
Djokovic is hoping that things would be different in the future.