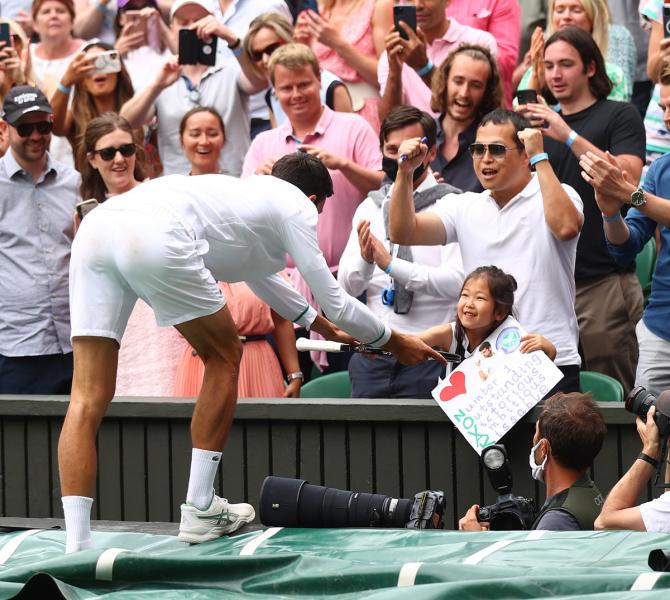 Novak Djokovic won his sixth Wimbledon title to equal Roger Federer and Rafael Nadal's record of 20 men's Grand Slam victories after fighting back to beat Italy's Matteo Berrettini.
To celebrate his third straight triumph at the All England Club, the World No 1 chose to spread the happiness after his match.
After winning Wimbledon Sunday, he found a little girl who had held up a sign and ran over to give her a racket, then blew kisses at her.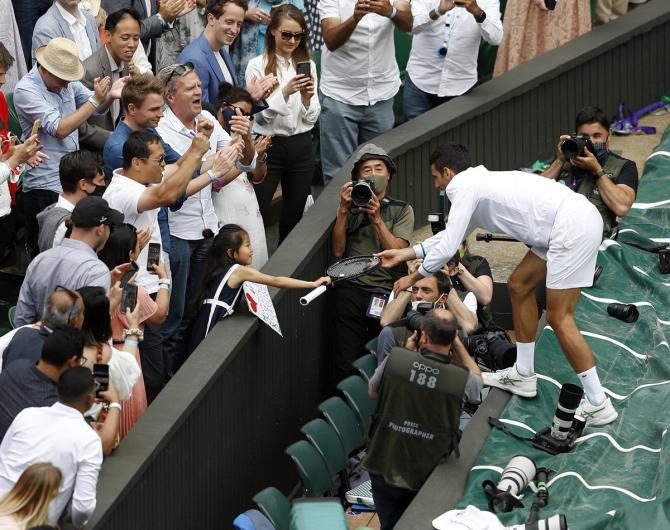 And he stopped with to post for a selfie with another fan in the stands.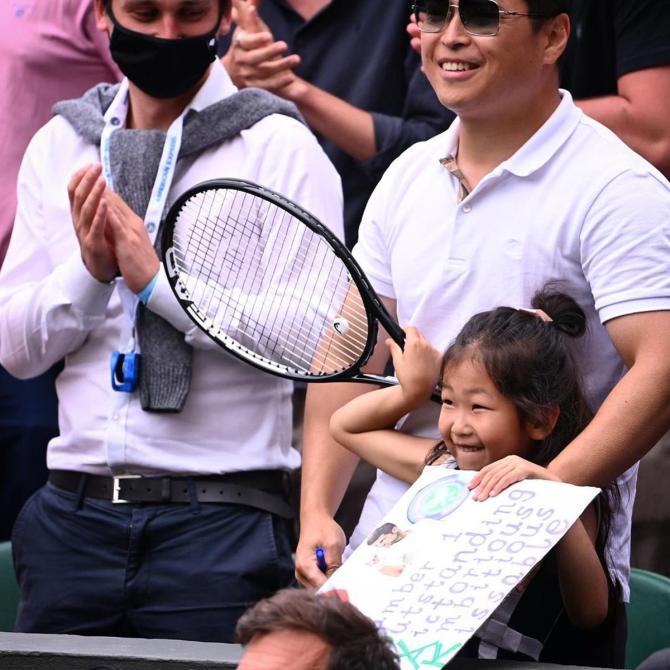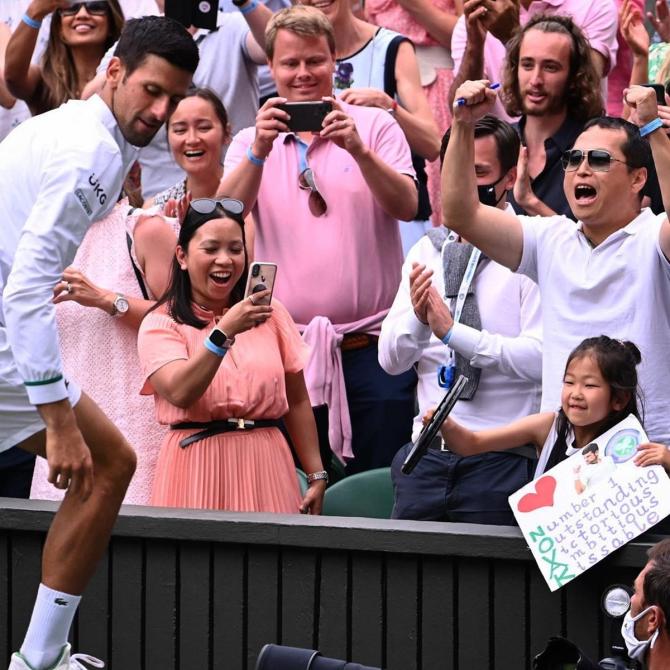 There was a rousing reception from the crowd as he stepped to continue his gracious act off the court.
Last month, after winning the French Open, Djokovic noticed one young fan in the Roland Garros stands and ran over to him, giving him a racket and making the boy's face light up like a Christmas tree.