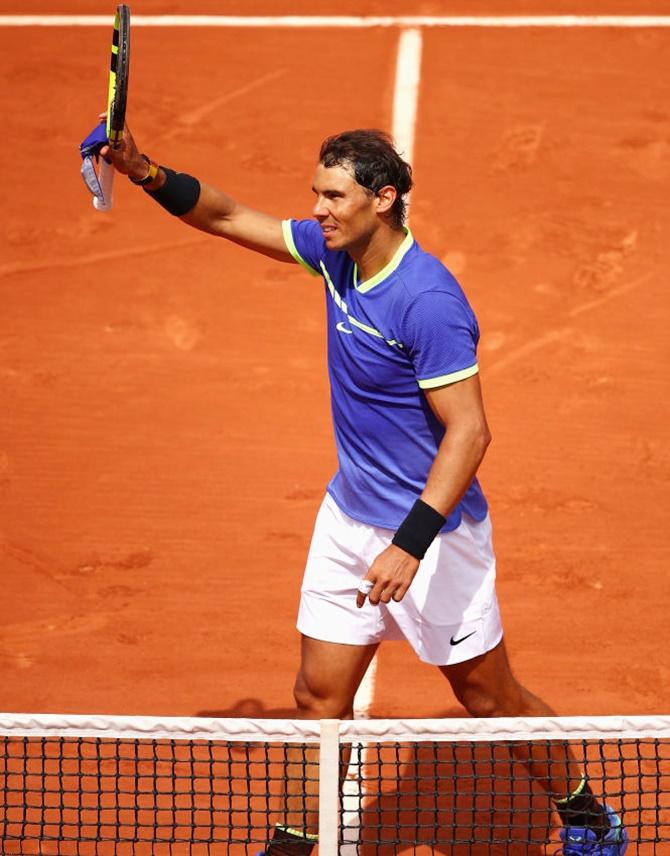 While Mats ilander, in Paris as a presenter of Eurosport's daily flagship show 'Game, Set and Mats', said the women's tournament is wide open he cannot look past Rafael Nadal, Novak Djokovic, Stan Wawrinka or Andy Murray in the men's.
"You can't think that (Kei) Nishikori, Dominic Thiem or Marin Cilic have a chance," the former French Open champion said.
"Yes they could beat one of the top guys but it's ridiculously tough to then come back and do it again. Emotionally more than physically."
Even defending champion Djokovic, Wawrinka and Murray would have to play the "game of their lives" to beat Nadal who has leaked only 20 games so far, according to the Swede.
"I think this is the best I've seen him in the first week of the French Open," Wilander said.
"He got rejuvenated from last year when he couldn't play. Now he has that passion and is loving being out there."