Disgraced former cycling champion Lance Armstrong has sold his sprawling home in the hills of Austin, Texas, his spokesman said on Thursday.
Spokesman Mark Higgins, who spoke to Reuters, said Armstrong would continue to call the city his home, but did not elaborate on where Armstrong would live in Austin or offer any details of the sale.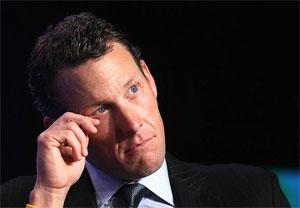 The sale of the 1.5-acre property, which includes a 7,800-square-foot home and a 1,600-square-foot guesthouse, caps a year of turmoil for the seven-time Tour de France winner.
The buyer, identified by the Austin American-Statesman newspaper as local businessman Albert Koehler, took out a loan last week for the property, which was valued at $3.9 million in 2012, according to TravisCounty tax records.
The American-Statesman also reported that real estate agents said the home was listed for $10 million - though no public records could confirm that.
Koehler owns Royalty Clearinghouse, which buys oil-and-gas royalties and mineral rights and is headquartered in downtown Austin. He could not be reached to comment on Thursday.
Last year, Armstrong admitted to using performance-enhancing drugs while he was racing. He was stripped of all his wins, forced to end his involvement with his cancer foundation, lost his endorsements, and has been hit with lawsuits to the tune of tens of millions. He has been banned for life from professionally competing in sports by the U.S. Anti-Doping Agency.
Armstrong bought the property in 2004 as it was undergoing renovations, according to a 2008 profile of his Spanish-style home in Architectural Digest.
With its arches, pool, outdoor fireplace and upstairs media room that held his yellow jerseys, Armstrong's home was often the site of fundraisers for the Lance Armstrong Foundation, and a place he considered a sanctuary.
"When I walk into that house, I heave a sigh of relief: I am home," he told Architectural Digest at the time.
"I take off my shoes, walk around barefoot, just feeling the rugs, floors. Home is very private; here, nobody's going to mess with me. It's a very comforting feeling."
Photograph: Mario Tama/Getty Images