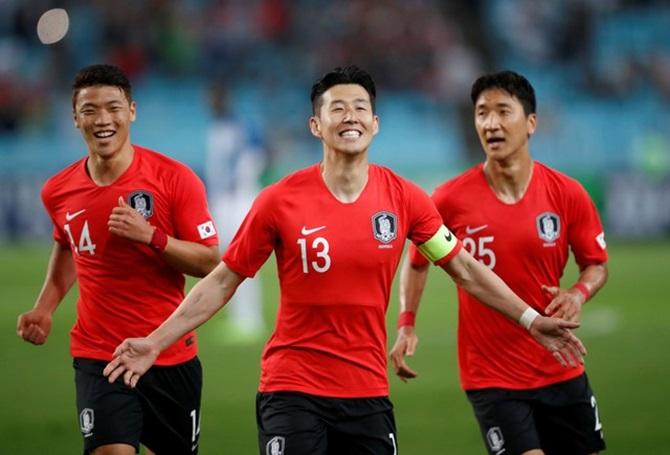 Son Heung-min sported a shock of dyed yellow hair at the last World Cup in Brazil to stand out from the crowd, but four years on in Russia the South Korean forward is opting for substance over style as he bids to live up to lofty expectations.
Son was one of the few players who left the 2014 tournament in Brazil with any credit after Korea's train wreck of a campaign ended in the group stage.
A move to English side Tottenham Hotspur in 2015 provided the perfect platform for Son to flourish, and while he has become a highly valued part of Spurs' high-powered attack his value to a workmanlike national team is immeasurable.
It would be no exaggeration to suggest South Korea's hopes of advancing from a group that also features Sweden, Mexico and world champions Germany rests squarely on Son's shoulders.
"I feel great when people say good things about me," Yonhap News quoted Son as saying after a training session on Wednesday. "But what's important is that I have to show it on the pitch. I know lots of people's expectations are on me, so I also feel responsibility."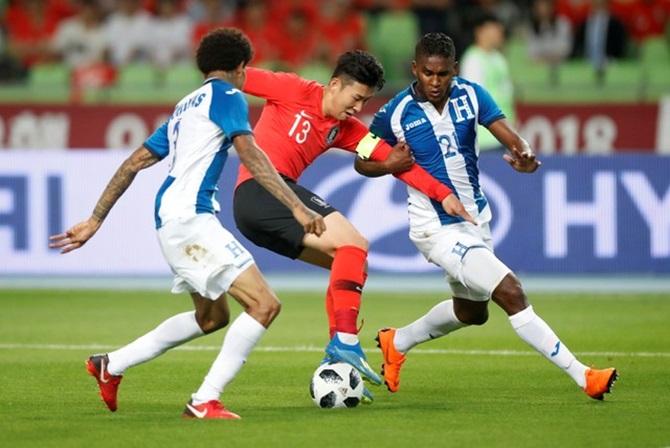 The 25-year-old was realistic about the challenge facing the Koreans, who have struggled to put two decent performances together in a build-up that included an impressive win over Honduras and insipid losses to Bosnia and Senegal.
"I think we're the weakest team in our group," said Son, adding that he hoped to make people remember his name for his performances rather than his hairstyle in Russia.
"Four years ago, I just thought I needed something to be more stylish, so I dyed my hair. But now, as a football player, I think that I need to make my name with my performance."
South Korea open their campaign against Sweden in Nizhny Novgorod on Monday.