Mirka Federer reportedly 'heckled' Wawrinka when he was serving for the match. Read on to know details...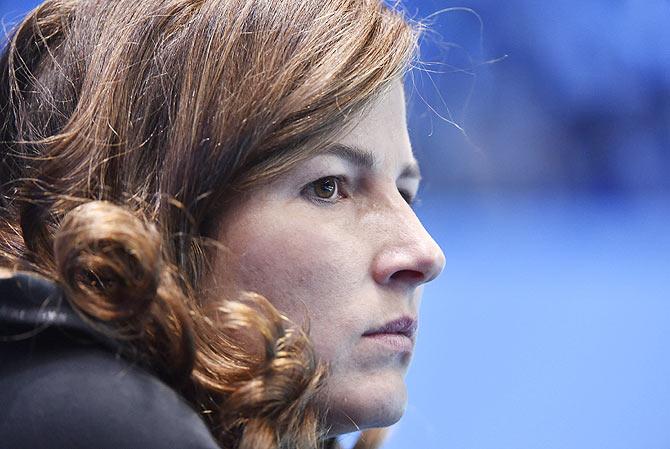 Roger Federer's wife Mirka Federer watches her husband play compatriot Stanislas Wawrinka during their ATP World Tour Finals semi-final match at the O2 Arena in London on November 15.. Photograph: Toby Melville/Reuters
US tennis legend John McEnroe's claims have some truth it seems.
On Monday, McEnroe spoke of a locker room face off between Federer and Wawrinka after their ATP World Tour semi-final.
It has now come to light that Federer's wife Mirka is at the centre of this now infamous row between the seventeen-time Grand Slam champion and the 2014 Australian Open champion.
According to English daily Telegraph, a video has now surfaced in which Mirka, Roger Federer's wife, was heard calling Wawrinka a crybaby.
The heckling happened is from the 11th game of the final set, just before Wawrinka lost three match points in that ATP World Tour Finals semi-final match on Saturday.
One French TV station reported that it had picked up Wawrinka complaining: "She did the same thing at Wimbledon."
The teammates had played there in a quarter-final in the summer.
Wawrinka and Federer are reportedly understood to have argued late on Saturday following this incident.
Wawrinka was serving for the match at 5-4 in the third set. Wawrinka reportedly then complained about her behaviour.
Thereafter, Wawrinka failed to convert four match points -- three of them in that critical service game at 5-4 -- before Federer scraped through 4-6, 7-5, 7-6.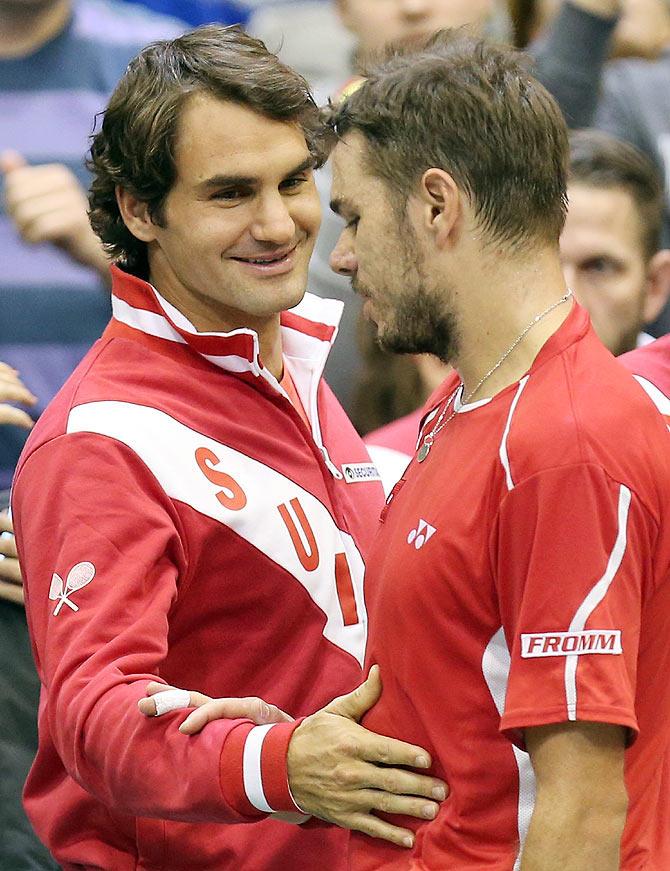 Roger Federer and Stanislas Wawrinka of Switzerland. Photograph: Srdjan Stevanovic/Getty Images
McEnroe claims that the post-match dispute meant Federer did not get immediate treatment on his injured back, which led to him withdrawing from the season-ending final on Sunday, News.com.au reported.
Federer and Wawrinka are scheduled to lead Switzerland in the Davis Cup final against France in Lille on Friday.
Former great McEnroe said that Swiss Davis Cup captain Severin Luthi faces a juggling act to keep both men happy for the final.
There were also claims that French television had captured Wawrinka telling Federer that Mirka did the same thing at Wimbledon.
Wawrinka and Federer spoke at length on court following their semi-final, but neither player would reveal what was said, the report added.