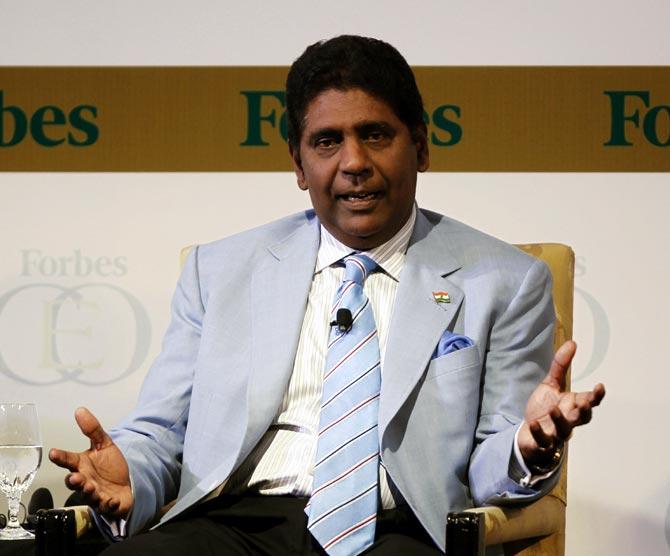 Delhi has emerged as a front-runner to host the Davis Cup qualifier between India and Italy in February next year.
A total of 24 teams will play in the knockout Qualifiers on February 1 and 2 to decide which 12 teams will play the year-end Finals.
India lost their World Group Play-off to Serbia but due to their world rank of 20, they have a chance to make it to the finals.
Italy lost their quarter-final this year and according to the new format, only four semi-finalists from 2018 season along with two wild cards -- Argentina and Britain -- have a direct entry.
12 winners in February will join these six teams for the 18-team Finals in Madrid in November 2019.
"Delhi is likely to host the tie against Italy in February at DLTA as per the recent discussions," an AITA source said.
Sources say that captain Mahesh Bhupathi, who is likely to get extension, was keen to play on grass.
"But having it on grass in Delhi would have been very expensive," the source said.
When reminded that Delhi Gymkhana would have been an option, the AITA source said, "Due to its proximity with the PM residence, there will be lot of restrictions for security reasons, so it was not feasible."
The warm weather in Chennai would have been ideal for formidable Italy but the new TNTA president Vijay Amritraj had ruled out the option of hosting the tie, said another source privy to discussions.
Delhi has recently hosted big teams such as Spain and Czech Republic at DLTA.
India will lock horns with Italy after 21 years as the last time the two teams clashed was in 1998 when Italy won the home tie in Genoa.
Italy has World No 13 Fabio Fognini, who made the final at the Chengdu Open last week, in their line up.
© Copyright 2022 PTI. All rights reserved. Republication or redistribution of PTI content, including by framing or similar means, is expressly prohibited without the prior written consent.