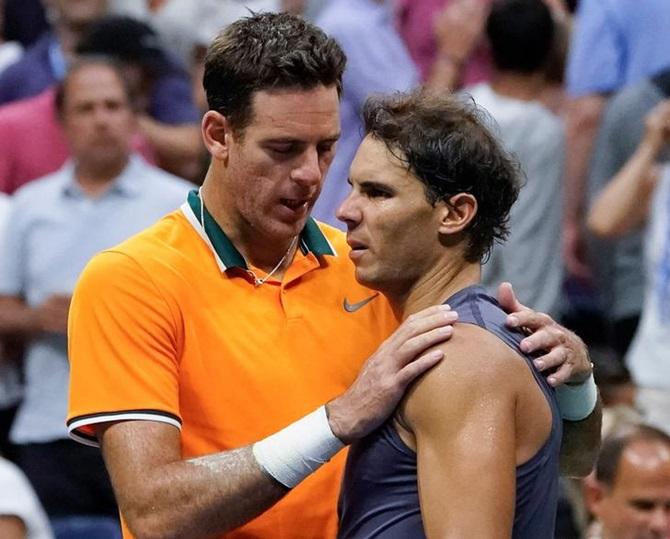 A weary and wounded world number one Rafael Nadal retired from his US Open semi-final while trailing Juan Martin del Potro 7-6(3), 6-2 on Friday, sending the Argentine back to the Flushing Meadows final for the first time since his 2009 triumph.
Del Potro will meet Serbia's Novak Djokovic, who easily beat Japan's Kei Nishikori 6-3, 6-4, 6-2 in the second semi-final.
Nadal, who had never before retired from a US Open match, showed signs of distress almost from the start as he limped noticeably after a gruelling 69-minute opening set.
He called for the trainer during the changeover on serve at 2-1 in the second.
The defending champion had his knee massaged and re-taped and bravely continued through the second set before telling the umpire he was unable to continue.
"It's not the best way to win a match," said Del Potro. "I love to play against Rafa because he's the biggest fighter in this sport.
"I'm sad for him."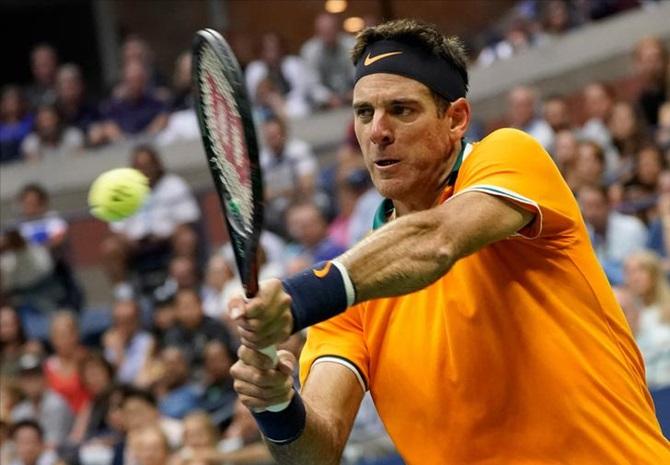 Nadal's stamina and famous fitness have been put to the test on the sweltering Flushing Meadows hardcourts as he has logged nearly 16 hours through five matches.
The Spaniard was made to work for his place in the last four, needing a fifth set tie-break to see off Dominic Thiem in the quarters.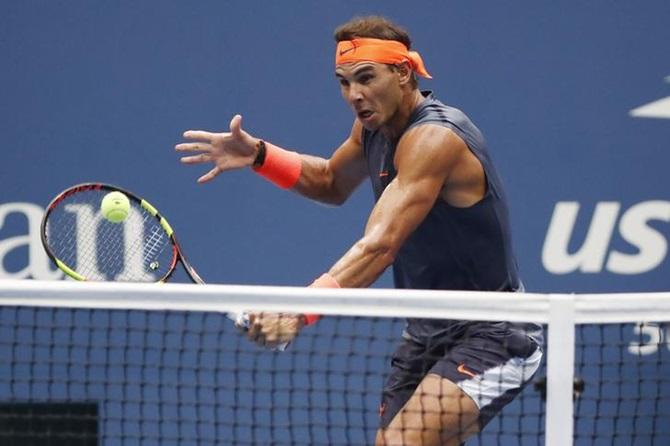 It was the second time this year that the world number one has retired from a Slam as he also quit during his quarter-final against Marin Cilic at the Australian Open in January.
"I think it was two-all in the first, 15-love, something like this in the first set, that I felt (something)," said Nadal. "I said to my box immediately that I felt something on the knee.
"After that, I was just trying to see if in some moment the thing can improve during the match.
"But no, was not the day.
"I waited as much as I can. You could imagine very difficult for me to say goodbye before the match finish but at some point you have to take a decision."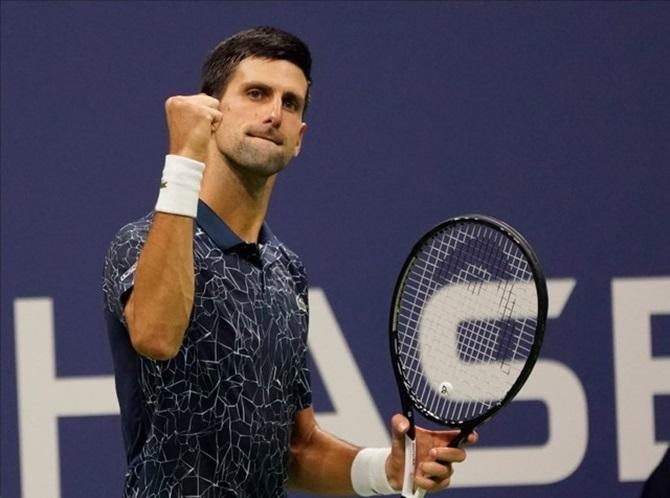 Later, a ruthless Djokovic easily demolished Nishikori to reach his seventh final at Flushing Meadows.
This year's Wimbledon champion kept Nishikori under relentless pressure, carving out 17 break-point opportunities and winning 80 percent of his own first serve points to win in two hours and 23 minutes.
The 31-year-old Serb, who was beaten by Nishikori at Flushing Meadows in 2014, improved his head-to-head record against the Japanese to 15 wins from 17 meetings.