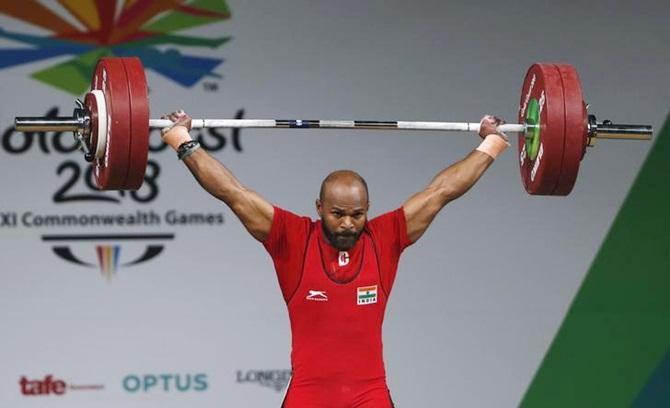 Sathish Kumar Sivalingam gave India its third gold medal from weightlifting, winning the men's 77 kg class, in Gold Coast on Saturday.
The defending champion lifted a total of 317 kg (144+173).
He was so well-placed that he did not go for his final clean and jerk lift.
However, it was a fascinating contest of between Sivalingam and silver medallist Jack Oliver of England in the snatch.
The two kept increasing weights before their attempts but Oliver stayed ahead at the end of snatch, having lifted 145 kg in his second attempt.
It was a kilogram more than the Indian's final attempt.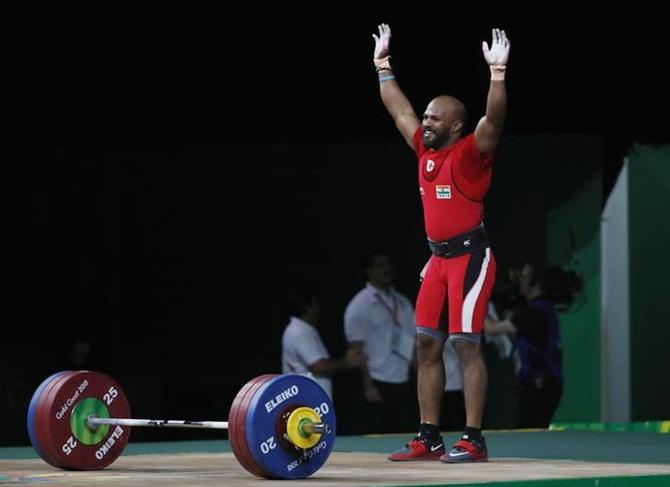 But Sivalingam had the last laugh in clean and jerk after Oliver failed at two attempts of 171 kg and settled for a total of 312 kg (145+167).
The bronze medal went to Australian showman Francois Etoundi, who lifted 305 kg (136+169).
Etoundi injured his shoulder after his final lift.
At the 2014 Commonwealth Games, Sivalingam won the gold medal with 149 kg snatch and 179 kg clean and jerk lifts, totalling 328 kg. His lift of 149 kg in snatch continues to be the Games record.
Mirabai Chanu and Sanjita Chanu had earlier won gold in the 48 and 53 kg classes respectively.
Chanu bettered Commonwealth Games records in snatch, clean and jerk and overall en route her gold-medal winning lift 196 kg (86+110), while Sanjita eclipsed the existing Games record, lifting 84 kg in snatch and following it up with 108 kg in clean and jerk. She finished with a combined effort of 192 kg.