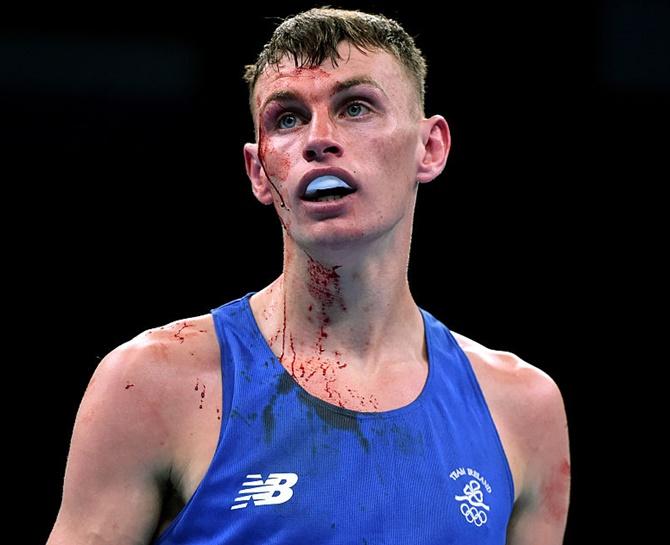 Northern Ireland boxer Sean McComb has been fined and banned from the Gold Coast's nightclub districts for the rest of the Commonwealth Games after being involved in an altercation with bouncers at a local bar.
McComb, who lost on points to England's Luke McCormack in the Round of 16 in the 64kg category on Sunday, was fined A6 (0) after the incident outside Sin City nightclub early on Tuesday morning, local media reported, citing police.
The Northern Ireland delegation said it had launched its own investigation into the incident and that it had "jointly agreed" with 25-year-old McComb that he should remain outside the athletes' village for the time being.
"He is very apologetic for what has happened but for the moment we're reserving judgement until we get all the details," the team's press spokesperson told Reuters.
A team official had seen video footage of the incident, he added.
McComb still has his accreditation for the Games but could be sent home early, depending on the team's findings.
Chef de mission Robert McVeigh said McComb had been detained by police and released after a short period.
"It is something we cannot condone and we have to apologise to the good people of Gold Coast and it is very disappointing when something like this happens," McVeigh said in a video posted on the BBC website.
"This is a serious blow to our reputation. We are held in high esteem within the Commonwealth and we've done so over many, many Games.
"And to have something like this take away our success so far and the success we're going to have is really, really disappointing.
"We will interview Sean McComb when he comes in and we will be meeting with the police to see what action needs to be taken as a result of this."