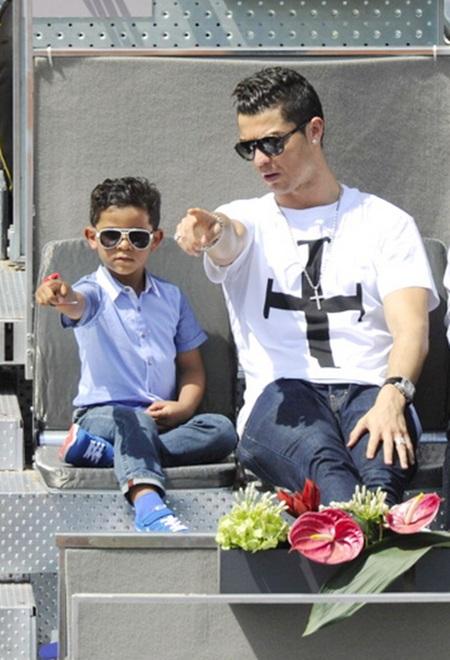 Real Madrid star Cristiano Ronaldo has become a father to twins with a surrogate mother, Portuguese media reported.
Reports said the babies -- a girl and boy named Eva and Mateo -- were born on Thursday to a woman living on the US West Coast.
According to AFP, British tabloid The Sun had reported in March that the quadruple Ballon d'Or winner was expecting twins.
The 32-year-old striker is currently dating Spanish model Georgina Rodriguez.
The captain Portugal had his first son Cristiano Junior in June 2010 -- also reportedly with a surrogate mother, although he has never confirmed it.
Image: Real Madrid footballer Cristiano Ronaldo and his son Cristiano Ronaldo Junior
Photograph: Getty Images