Among other sportspersons, KT Irfan, PU Chitra, 19 other athletes test negative while the health of one positive athlete being monitored at SAI Bengaluru.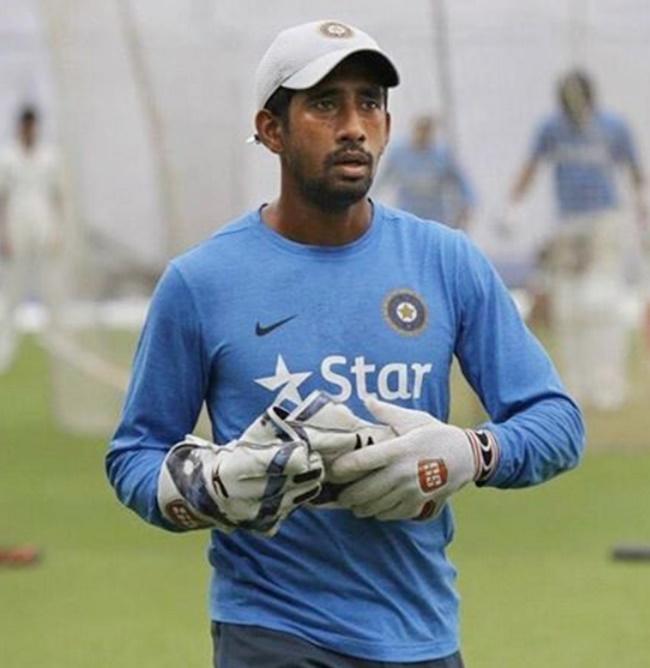 Chennai Super Kings batting coach Michael Hussey has recovered from COVID-19, paving the way for his return to Australia on Sunday but Sunrisers Hyderabad's Wriddhiman Saha has received conflicting results in two coronavirus tests, prolonging his isolation.
Saha, who has been named in India's squad for the World Test Championship final and the subsequent Test series against England, is hoping to join the squad's bio-bubble in Mumbai on May 25. His inclusion is subject to fitness.
Both Hussey and Saha had first tested positive during the now suspended IPL.
"Hussey has returned with negative RT-PCR results and has recovered well. We haven't yet decided when he is going to fly back and which route he will take -- Maldives or Australia," CSK CEO Kashi Viswanathan told PTI on Friday.
Save Hussey, the other Australians, including current players, commentators, coaches and support staff, in the IPL took a detour to Maldives where they have quarantined and will be flying back to Australia by Sunday.
Australia had imposed a ban on flights from India till May 15.
In case of Saha, he will continue to be in quarantine after one of his two tests came positive.
"My quarantine period is still not over. Out of the two tests done, 1 was negative and other one came as positive. Otherwise I am doing much better. Requesting everyone not to spread misleading stories/information without whole context," the wicketkeeper-batsman posted on Twitter.
India are scheduled to take on New Zealand in the WTC final from June 18 in Southampton. The five-Test series against England is to be held in August.
Race walker KT Irfan, middle and long-distance athletes PU Chitra, Sandeep Kumar, and para-athlete Mariyappan are among the 21 athletes who have tested negative for coronavirus, the Sports Authority of India (SAI) informed on Friday.
Hockey players Chinglensena and Vivek Sagar are also among those who have tested negative for COVID-19 after repeat RT PCR tests.
"During weekly test conducted at SAI Bengaluru on May 6 and 7, 22 athletes tested positive for coronavirus. They were asymptomatic and isolated and kept under medical observation. 21 of the 22 athletes have since tested negative after a repeat RT PCR test was done," SAI said in an official statement.
"Among those who have tested negative are, race walker KT Irfan, middle and long distance athletes PU Chitra and Sandeep Kumar and para athlete Mariyappan. Hockey players Chinglensena and Vivek Sagar are also among those who have tested negative," it added.
In SAI Bengaluru hockey players, track and field athletes, and para-athletics are based, all the athletes were vaccinated on April 29.
During the repeat testing on Monday and Thursday, 21 of the 22 athletes returned negative RT-PCR tests. The team of doctors is monitoring the health of the one athlete who continues to remain positive.
According to SAI, due to the surge of coronavirus cases across the country, the decision was taken in March that all athletes and support staff based in SAI regional centres would be subject to weekly testing to ensure their safety.