I stand with everyone in India and around the world to put these challenging times behind us and hope that we can all return to our normal lives soon: Chhetri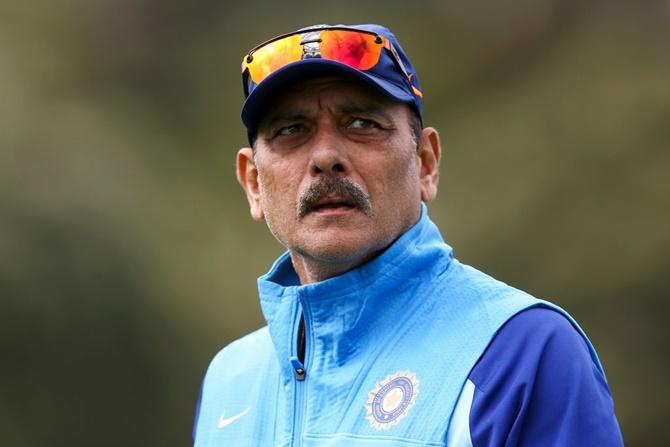 India coach Ravi Shastri on Sunday said the "only thing flying around the world like a tracer bullet is this bloody Corona", using his famous cliché to drive home his message about the Coronavirus.
The COVID-19 pandemic has wreaked havoc on the world, claiming over 30000 lives so far while infecting more than 6.5 lakh people.
"Stay indoors people. Crucial phase this. Only thing flying around the world like a tracer bullet is this bloody Corona (COVID-19). Stay in before the bugger gets you," Shastri wrote on his Twitter handle.
Shastri had earlier called the forced break a "welcome rest" for his busy national team players.
"(This rest) cannot be a bad thing because towards the end of the New Zealand tour, you could see some cracks coming up when it came to mental fatigue, physical fitness and injuries," Shastri had said.
"It has been tough but a welcome rest for players," the coach had said.
The Indian Olympic Association (IOA) also, on Sunday, assured full support as the country battled the COVID-19 pandemic and stressed on self-isolation under the current circumstances.
"In the past few days we got suggestions that IOA should also contribute towards humanity in these times of global crisis because of the coronavirus pandemic," IOA secretary general Rajeev Mehta said in a release.
"Your esteemed federations/state Olympic associations are following closely the norms and instructions issued by Government of India, WHO and other world organisations involved in managing this crisis.
"This is just the beginning of our war against the pandemic, we aren't aware how things will shape up in future, what all new challenges we all have to face.
"We assure you all, IOA will come forward and reach out to you and will work as per protocols and norms set by government, WHO, Unicef and concerned bodies. In the meantime, we have to follow self-isolation," the IOA said.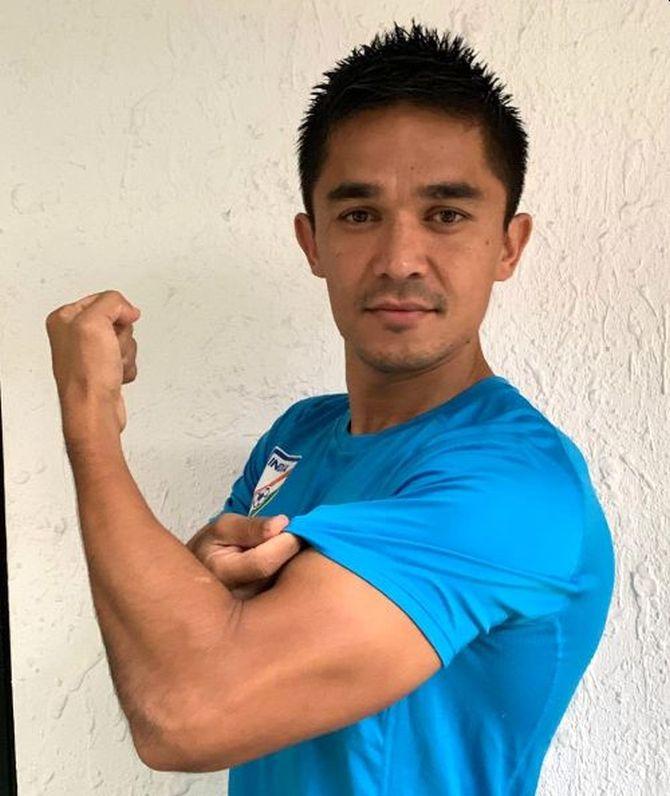 Earlier on Sunday, India football captain Sunil Chhetri featured in an Asian Football Confederation (AFC) campaign to fight the COVID-19 pandemic and requested people to do all they can to overcome "these challenging times".
In the latest instalment of the continental body's 'BreakTheChain' campaign, the Indian talisman was accompanied by Chinese Football Association (CFA) vice-president Sun Wen, acknowledged as one of the greatest women players to have graced the world stage, and Myanmar captain Kyaw Zin Thet.
"Everyone is struggling in these challenging times. I must urge you to follow the advice of the World Health Organization and the best medical practices put in place by your local governments. It is our responsibility to do our part by maintaining our hygiene and if necessary, to stay at home.
"Let's work together -- as a team -- to break the chain and stop the spread of COVID-19. I stand with everyone in India and around the world to put these challenging times behind us and hope that we can all return to our normal lives soon," said Chhetri.
The Indian was on Monday picked among 28 past and present stars for world governing body FIFA's campaign to combat the pandemic.
The campaign was launched earlier this week to combat the spread of the COVID-19 outbreak, and it also feature former India captain Bhaichung Bhutia.
The campaign, which garnered the support of more than 50 Asian players and officials in less than 48 hours since its launch on Thursday, encourages people not only to adopt the best hygiene practises as underlined by the World Health Organization (WHO) but also "inspires hope and solidarity in these challenging times", an AFC release stated.
Sun, who was named FIFA Female Player of the Century alongside USA's Michelle Akers in 2001 and winner of both the Golden Ball and Golden Boot awards at the 1999 FIFA Women's World Cup, offered a message of unity and hope: "One for all, all for one -- this is the best expression of football at this moment."
"Please follow the advice of medical experts and local medical authorities, wash your hands frequently and maintain a proper social distance. By doing so, you are indirectly supporting our medical frontliners combating the pandemic.
"You are not just doing it for yourself, but also your family, especially your elders and the whole world. Break the chain, let's unite to defeat our common enemy."
Among other Indian sports stars was India women's hockey team captain Rani Rampal who urged fans to stay at home to 'win' the battle against coronavirus.
Rampal took to Twitter and wrote: "To fight against Coronavirus is everyone's responsibility and with collective effort we will win this. Let's contribute for our families, nation by staying at home. #StayHomeSaveLives."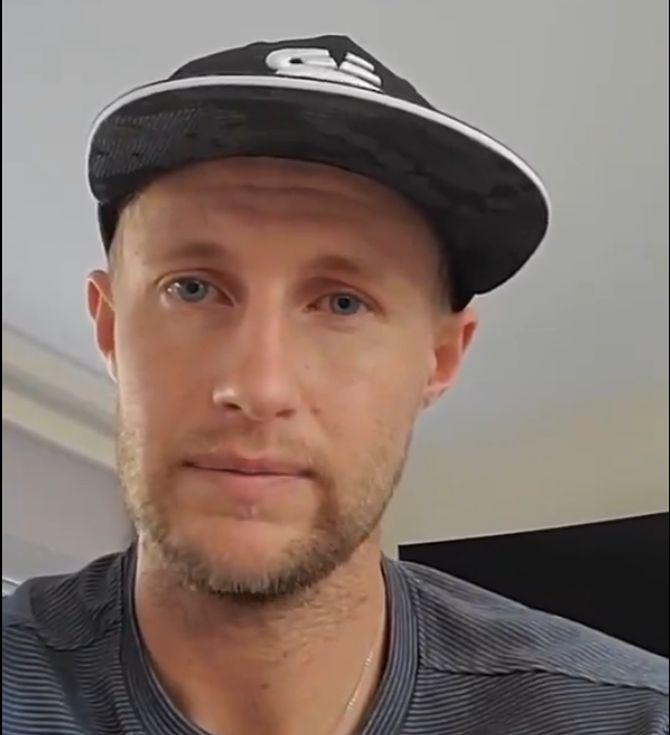 Calls for people to be responsible citizens have also come from England cricketer Joe Root, who has shared an 'urgent message' for fans urging them to stay home amid the coronavirus pandemic.
Root took to Twitter and posted a video in which he said: "To help save lives, you must stay home. Only leave your home to buy essential food, medicine or for individual exercise but please stay two metres apart all the time. This is an urgent message: stay home, protect the NHS, save lives."
Due to the COVID-19 fears, the England Cricket Board (ECB) on March 20 announced that no professional cricket will be played in England and Wales until at least 28 May.
Football managers Frank Lampard, Ole Gunnar Solskjaer and Mikel Arteta also asked people to stay at home amid coronavirus pandemic.
While Lampard echoed the same words shared by Root on his Twitter handle, in a video shared by Manchester United, Solskjaer said: "Stay home, protect the NHS, save lives."
"I encourage everybody to be responsible and stay at home as much as possible," said Arteta in a video posted by Arsenal.
Due to COVID-19, the professional games in England have also been postponed until no earlier than 30 April.
The deadly virus has forced suspensions and cancellations of all sports activities all across the globe, including the postponement of the 2020 Tokyo Olympics.
Worldwide infections surpassed 640,000 with nearly 30,000 deaths, according to Johns Hopkins University.
According to the Ministry of Health and Family Welfare, there are 979 confirmed cases of coronavirus cases in India, out of which 86 people have been cured or discharged, while 25 deaths have been reported.
To contain the spread of coronavirus, Prime Minister Narendra Modi on Tuesday announced a 21-day nationwide lockdown.