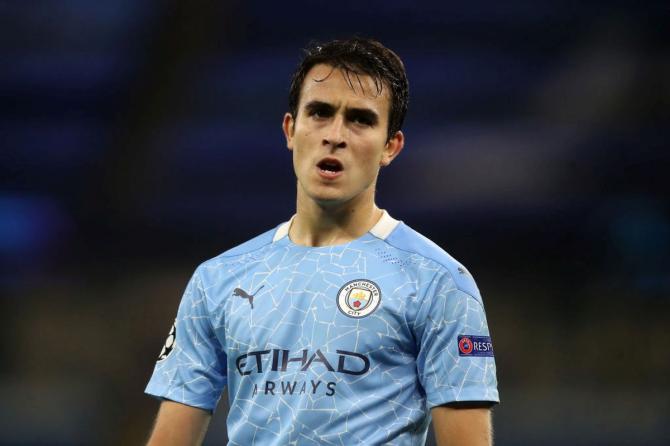 Manchester City defender Eric Garcia and a staff member have tested positive for COVID-19, the Premier League club said on Sunday.
"Both personnel will now observe a period of self-isolation in accordance with Premier League and UK Government protocol on quarantine," City said in a statement.
On Friday, City manager Pep Guardiola said five first-team players had tested positive for the novel coronavirus and would not be involved in their game at Chelsea, scheduled for 1630 GMT on Sunday.
The club said last week that striker Gabriel Jesus and defender Kyle Walker had tested positive, though Guardiola did not name the other three infected players.
A surge in infections at City among players and staff forced the club to lodge a request with the league to postpone Monday's game at Everton.
City are eighth in the league table with 26 points after 14 games.
Coutinho sidelined for 'approximately three months'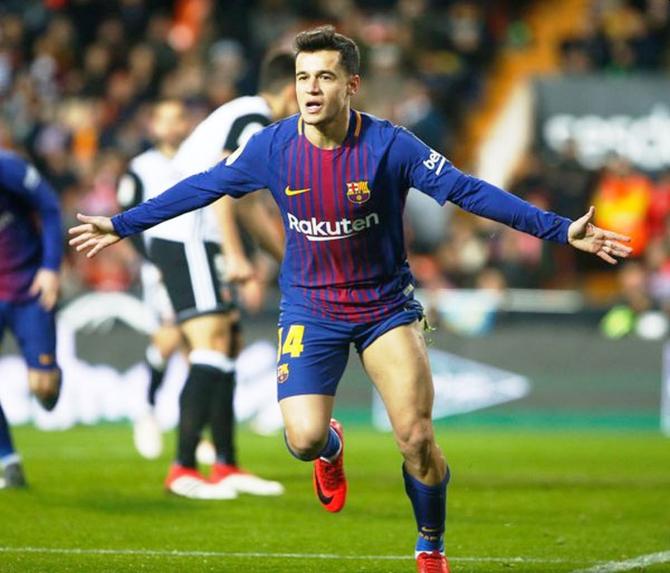 Barcelona on Saturday said Philippe Coutinho is set to be out of action for "approximately three months" after undergoing successful knee surgery.
"Philippe Coutinho has undergone a successful operation on the external meniscus of his left knee this Saturday morning of January 2, but the verdict is that he will be out of action for approximately three months," the club said in a statement.
Coutinho sustained an injury during the club's La Liga clash against Eibar on Tuesday. Barcelona was held to a 1-1 draw by Eibar in the match.
Coutinho had been having an excellent season, appearing in 14 games, scoring three goals and delivering two assists.
Barcelona are currently placed in sixth place on the La Liga points table with 25 points, 11 points behind the table-toppers Real Madrid. The club will now take on Huesca on Monday. (ANI)
Trippier suspension temporarily halted by FIFA
Atletico Madrid defender Kieran Trippier's 10-week suspension for a betting violation has been put on hold by world soccer governing body FIFA, an Atletico source said on Saturday.
Tripper was fined 70,000 pounds ($94,444) by England's Football Association (FA) and suspended for 10 weeks from Dec. 23 for four breaches of a rule which prevents players from providing information to others on their position which is not available in public at the time.
The England defender, 30, who joined Atletico from Tottenham Hotspur in July 2019, has said he did not place any bets or profit from bets placed by others.
Tripper, who had played in all of Atletico's La Liga and Champions League games this season before the ban was announced, was forced to miss the league leaders' 1-0 win over Getafe on Wednesday. He has also been left out of the squad for Sunday's trip to Alaves.