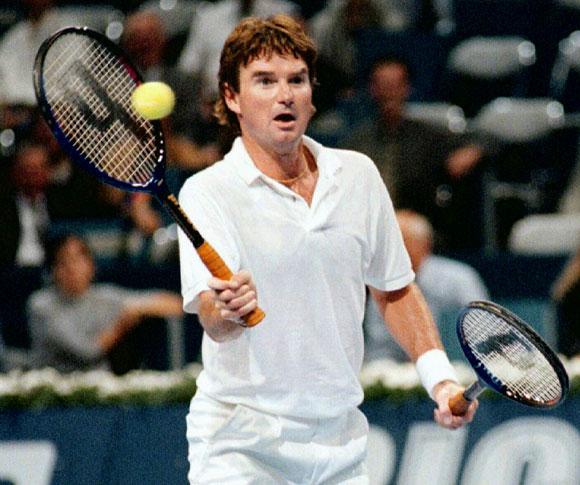 American tennis great Jimmy Connors has put his hand up for one of the toughest coaching assignments in the world by offering to mentor Australia's wayward talent Nick Kyrgios.
The 64-year-old Connors, a famous firebrand through a long career boasting eight grand slam titles, fittingly made his approach on Twitter, a medium favoured highly by the moody 21-year-old, recently banned from the tour for two months.
"Kyrgios-- you want to be the best-- come see me-- you will learn to play, excite, and to win!! It's you choice-- or just be mediocre!gd luck," Connors tweeted.
Connors previously served a 19-month stint as coach for compatriot Andy Roddick from 2006 to 2008, guiding the grand slam winner to a US Open final and five ATP titles.
However, his last high-profile coaching gig, with Maria Sharapova in 2013, was over as soon as it began, the Russian former world number one firing him after a single match.
Kyrgios and Connors might seem a perfect match in some ways, with both having won applause for their tennis and showmanship, and drawn condemnation for their boorish behaviour on and off the court.
But simply pinning down world number 14 Kyrgios may be beyond even the powers of the man nicknamed 'The Brash Basher of Belleville' by Bud Collins, the late Hall of Fame journalist and broadcaster.
Kyrgios, now serving a minimum three-week ban for misconduct at the Shanghai Masters, has said he is content to fly solo and reckoned his questionable work ethic might not appeal to the tour's top coaches.
"One week I'm pretty motivated to train and play," he said at Wimbledon.
"One week I'll just not do anything. I don't really know a coach out there that would be pretty down for that one."
Image: Jimmy Connors