The ban took effect from January 26, 2016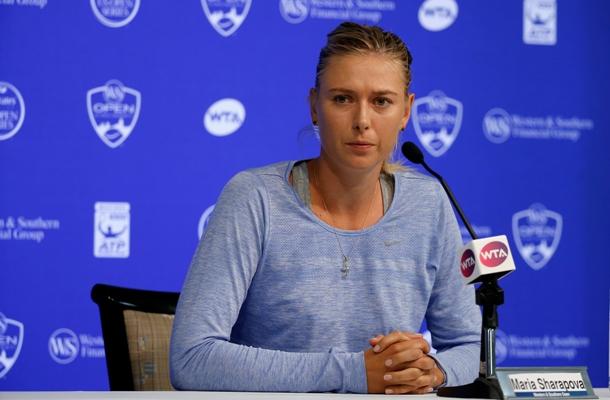 The Court of Arbitration for Sport (CAS) on Tuesday reduced by nine months former world number one tennis player Maria Sharapova's two-year doping ban.
An arbitration panel "found that Ms Sharapova committed an anti-doping rule violation and that while it was with 'no significant fault', she bore some degree of fault, for which a sanction of fifteen months is appropriate," Switzerland-based CAS said in a statement.
The ban took effect from January 26, 2016.
Five-time grand slam winner Sharapova was banned by the International Tennis Federation in June following a positive test for the banned drug meldonium during January's Australian Open.
The arbitration panel ruled on Tuesday that she had committed an anti-doping rule violation for which "she bore some degree of fault".
It added that the decision to reduce the ban concerned solely "the degree of fault that can be imputed to the player for her failure to make sure that the substance contained in a product that she had been taking over a long period remained in compliance with the anti-doping rules."
Sharapova had called the ITF's original ruling "unfairly harsh" as an independent tribunal had found that she had not intentionally violated anti-doping rules.
She admitted taking meldonium during the season's opening grand slam in Melbourne but said she had been unaware that it had been banned by the World Anti-Doping Agency (WADA).
Meldonium was added to WADA's list of banned substances at the start of the year after mounting evidence that it boosted blood flow and enhanced athletic performance.
"I have learned from this, and I hope the ITF has as well," said Sharapova, adding that she had always taken responsibility for not knowing the over-the-counter supplement she had taken for 10 years was no longer allowed.
The player said other federations had been much better at notifying their athletes of the rule change, especially in Eastern Europe where meldonium, or mildronate, was taken by millions of people.
"Now that this process is over, I hope the ITF and other relevant tennis anti-doping authorities will study what these other Federations did, so that no other tennis player will have to go through what I went through," she added.
Shamil Tarpishev, president of the Russian tennis federation, welcomed the reduced ban.
"It's good, they reduced the ban", he told Russia's TASS news agency. "We want her to play for the national team and win the next Olympics for us."
Sponsor Head said justice had been served.
"We eagerly await her return to competitive tennis in April 2017 and we are very proud to have stood by Maria for the right reasons throughout these difficult and testing times," CEO Johan Eliasch said in a statement.
Image: Maria Sharapova of Russia at a news conference
Photograph: Getty Images.