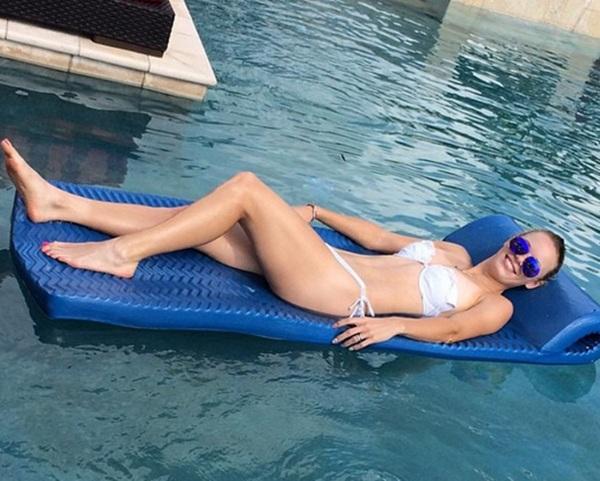 Caroline Wozniacki soaking up the sun on vacation. Photograph: Caroline Wozniacki/Instagram
Tennis stars Serena Williams and Caroline Wozniacki have struck up a genuine friendship, even though the 33-year-old American is nine years older. They have spent years playing the same tournaments and have mutual understanding.
PIX: Serena Williams flaunts her toned body
The 18 time Grand Slam champion was waiting at the finish line of the New York City Marathon when Wozniacki finished the race with a decent time of 3 hours and 26 minutes last week.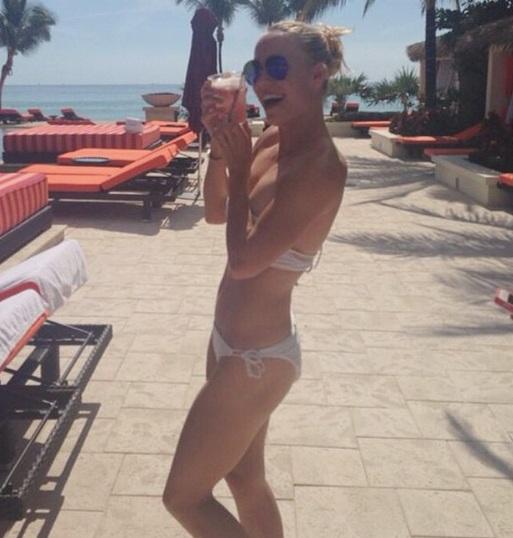 Caroline Wozniacki poses. Photograph: Caroline Wozniacki/Instagram
But it was not all work and no play for these tennis divas. They surely know how to vacation in style too.
The pair have recently been enjoying an end of season break in a luxurious resort in the Bahamas. Both have been showing their fans some flesh, via their Instagram accounts.
Serena Williams, right, and Caroline Wozniacki with a friend. Photograph: Serena Williams/Instagram
The Danish star posted her own bikini selfie after a dip in the pool with the caption, "Life is good."
But it was not all fun as they incorporated their vacation with some charity work. Wozniacki joined Serena Williams and racer Paul Rees in a sprint triathlon in the Bahamas. Serena Williams announced on twitter, "Just finished a sprint triathlon with Caroline Wozniacki and Paul Rees. Paul swam, I biked, and Caro ran."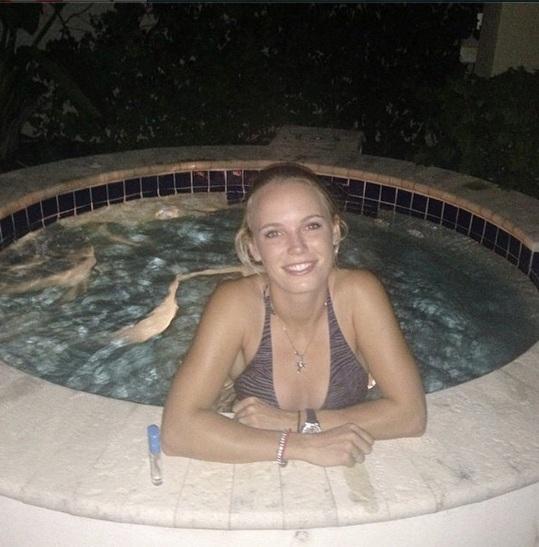 Caroline Wozniacki enjoys at the hot tub in the Bahamas. Photograph: Caroline Wozniacki/Instagram
When Wozniacki broke up with her fiance, Northern Irish golfer Rory McIlroy earlier this year, it was Williams who helped cheer her up, inviting the Dane to her Florida home.
Williams and Wozniacki met in the final of the US Open. Williams won in straight sets, denying Wozniacki her first Grand Slam singles title, but the pair still partied together in Manhattan that night, with the American paying for their drinks.