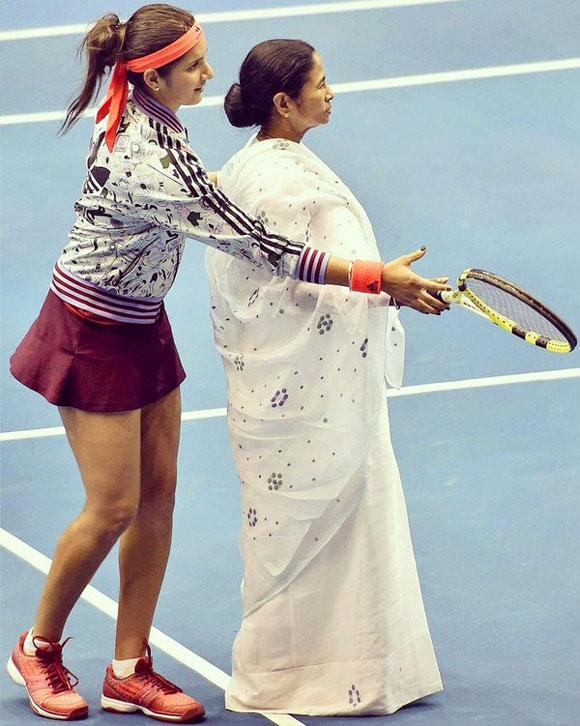 IMAGE: West Bengal Chief Minister Mamata Banerjee gets a lesson in tennis from Sania Mirza. Photograph: Sania Mirza/Twitter
Tennis stars Martina Navratilova, Leander Paes, Sania Mirza and Mahesh Bhupathi descended on Kolkata on Wednesday in a prelude to the Indian Premier Tennis League 2015, which kicks-off in Kobe, Japan, on December 2.
In an exhibition match before a huge audience, Sania and Mahesh Bhupathi beat Navratilova and Paes 7-5, 7-5.
Also in the crowd was West Bengal Chief Minister Mamata Banerjee, who later graced the court with Sania, who gave the lady something like a brief tennis lesson.
One wonders what the Indian doubles tennis sensation, currently the world women's doubles champion, told Ms Banerjee as she attempted a forehand shot.
Dear readers, please post your tongue-in-cheek captions in the message board below.
Let your imagination run wild (READ: NOT ABUSIVE) on a suitable caption for the photograph above.