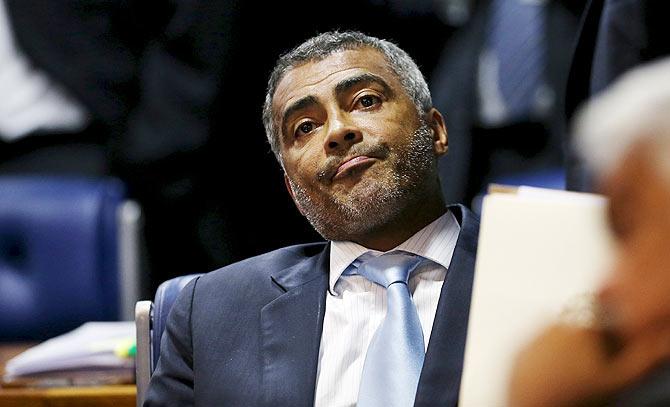 Former Brazil striker and current senator, Romario was appointed president of the investigative commission. Photograph: Adriano Machado/Reuters
A Brazilian Senate committee investigating corruption in soccer will send three of its members to Switzerland and Miami to interview key players charged in a massive bribery scandal.
Senators including World Cup winner Romario approved plans for the trips in their first working meeting on Tuesday. Romario said the lawmakers would meet later in the day with Swiss, US and Brazilian law enforcement officials to discuss details.
The striker who led Brazil to victory at the 1994 World Cup has seized on the crisis at world soccer body FIFA to challenge the power brokers of the Brazilian game, threatening to put top sponsors of the national team in the spotlight.
Romario, who was elected as a senator in October and gathered signatures in recent months for the Senate probe, was appointed president of the investigative commission.
He proposed a trip to question the former head of Brazilian soccer, Jose Maria Marin, who was jailed in Switzerland pending an extradition request in the United States. Romario also proposed a questioning of Brazilian sports mogul José Hawilla, who pled guilty to corruption charges and cooperated with US authorities in return for conditional liberty.